If you know you have termites, it is a good idea to take care of them. this is why. This house was built in 1968 and has seen minimal upkeep. This is about half of photos I took for "CYA." The homeowner inherited the house and actually lives in Colorado.
This is the subfloor on the east side after we pulled the hardwood out. the brick guy cut the planks out from under the framing of the house for some reason when he put the fire place in 40 years ago.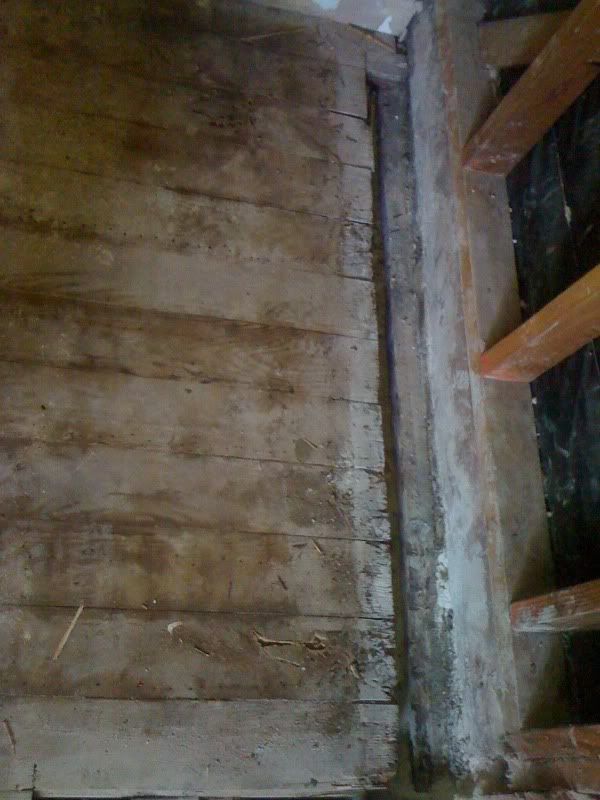 The opposite side one of the 4x4 posts that connects the 4x6 joist to the pier blocks is gone.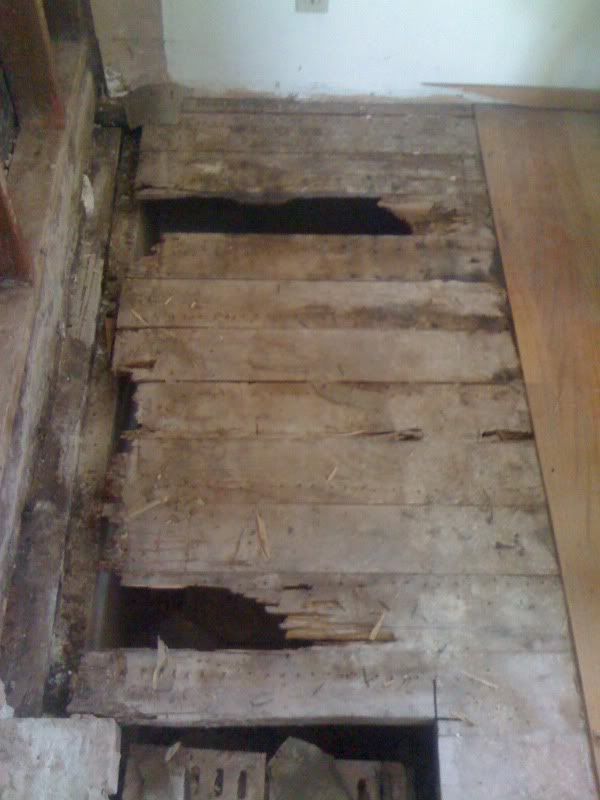 After i pulled out the first 4 feet of floor and the damaged 4x6 joist out, I saw this. This was a 4x4 block. The picture was taken after I pulled another 4 feet of subfloor out. One of the 4x4 blocks on the previous joist looked the same.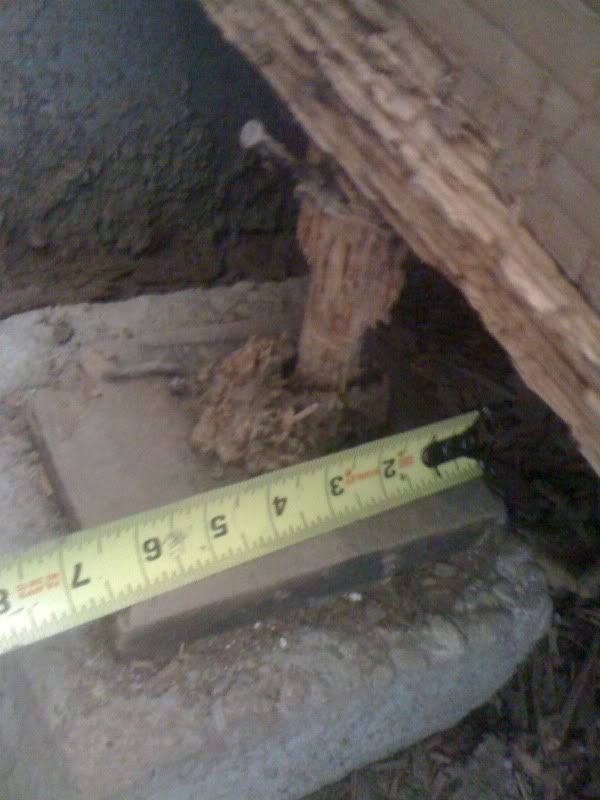 The next 4x4 block
and the last one. There was not much holding this floor up.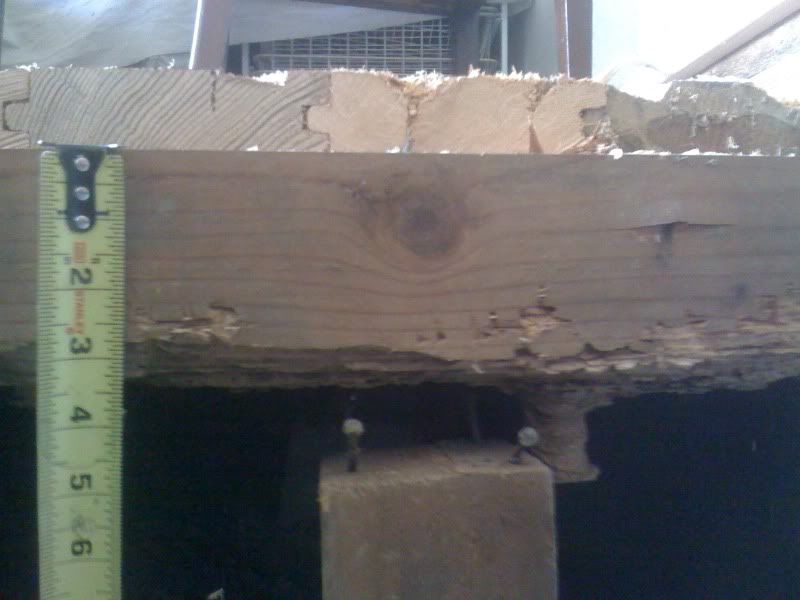 A few shots of the 4x6 the 4x4 blocks were "supporting." The termites do not eat the knots in the wood. I think this is because the knots are harder, making them more difficult to digest.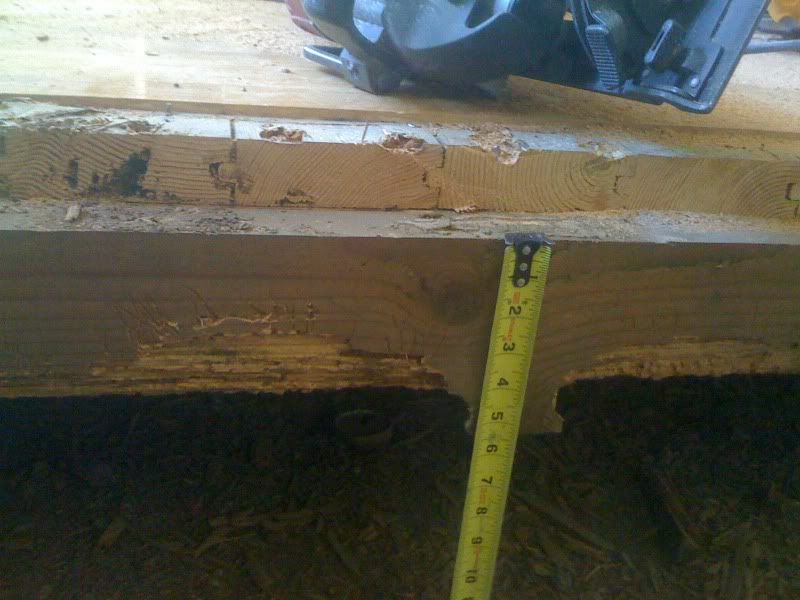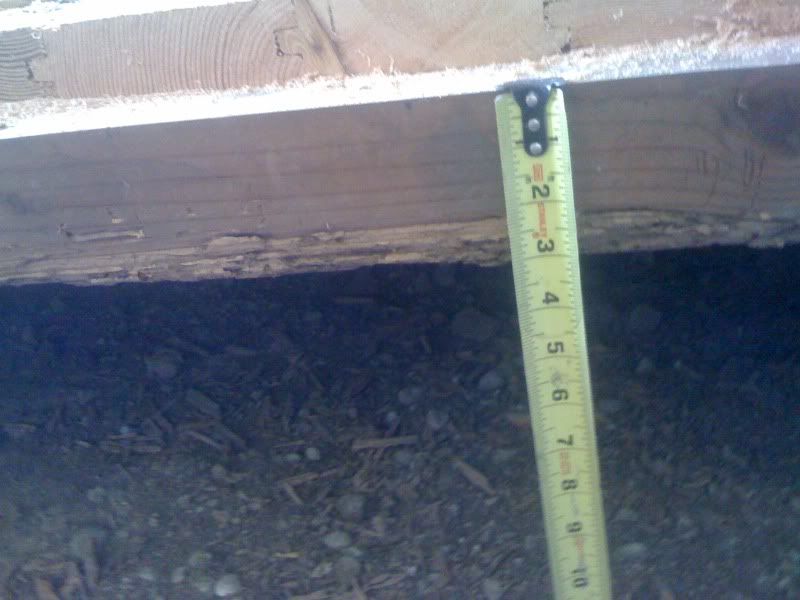 We pulled the hard wood back yet another 4 feet, but did not cut the subfloor planks. we just pulled the nails that were going into the joist and yanked the joist. These are photos of that joist. some parts of it were worse shape that the second one I pulled out.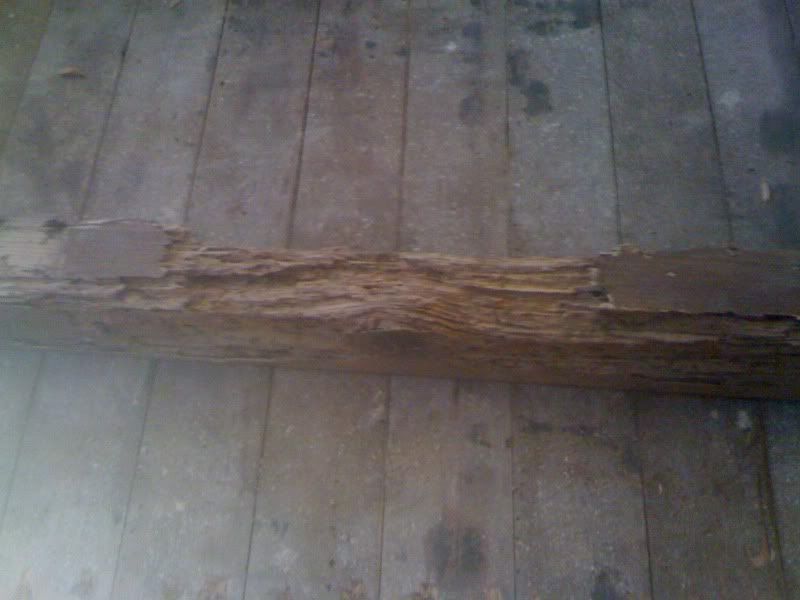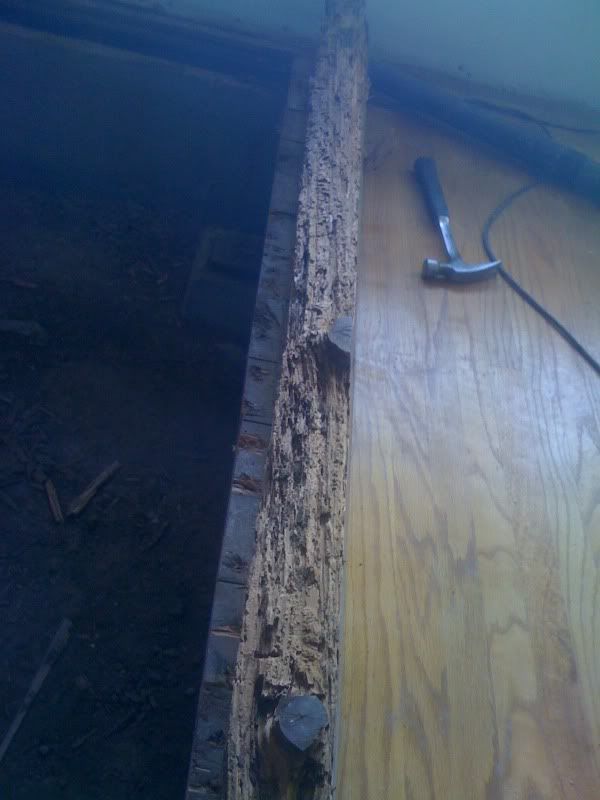 The first five planks are all garbage. Large sections of them looked like this.
And an attempt to get the entire mess in one picture with the iphone, so the picture is crooked. On the left, you can see the original supports for the fire place/hearth. Ill probably be pouring the cement to fix that tomorrow.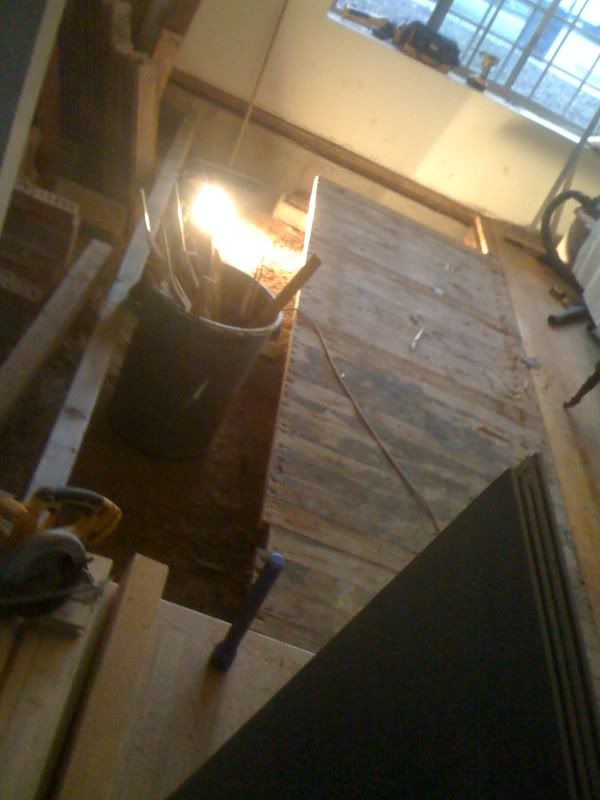 that is a long ot post.