BIG BIG BIG sale!!!!!!!!!!!!!!!!!!!!!!
Ok I got a lot of stuff for sale here today. I need this gone asap. Trying to get a new project car, I have sold a lot of stuff so far but need 230 more. Help me out here. I will work with everyone on everything. If there is no price its best offer plus shipping!!!!! Shipping is not included on any item, but again I will work with anyone on any price. jUst be reasonable.
Ok here we go.
Alias timmy. Works great no issus. Some ano wear. Still shoots like a dream. Has a frinzy 116 board and it comes with the cp on off, and a stock marq barrel. Looking to get 250.00 for this.
What we have here is some timmy parts.
Alias body. : 15.00
2k2 front block. : 5.00
2k2 wire harness (missing on/off switch): 5.00
Grips :5.00 a pair
Niod :30.00
Boards 2k2 was(unk) :5.00
Non lcd defiant :20.00
(LCD BOARD AND A-BOMB EYE COVERS IN PIC ARE GONE)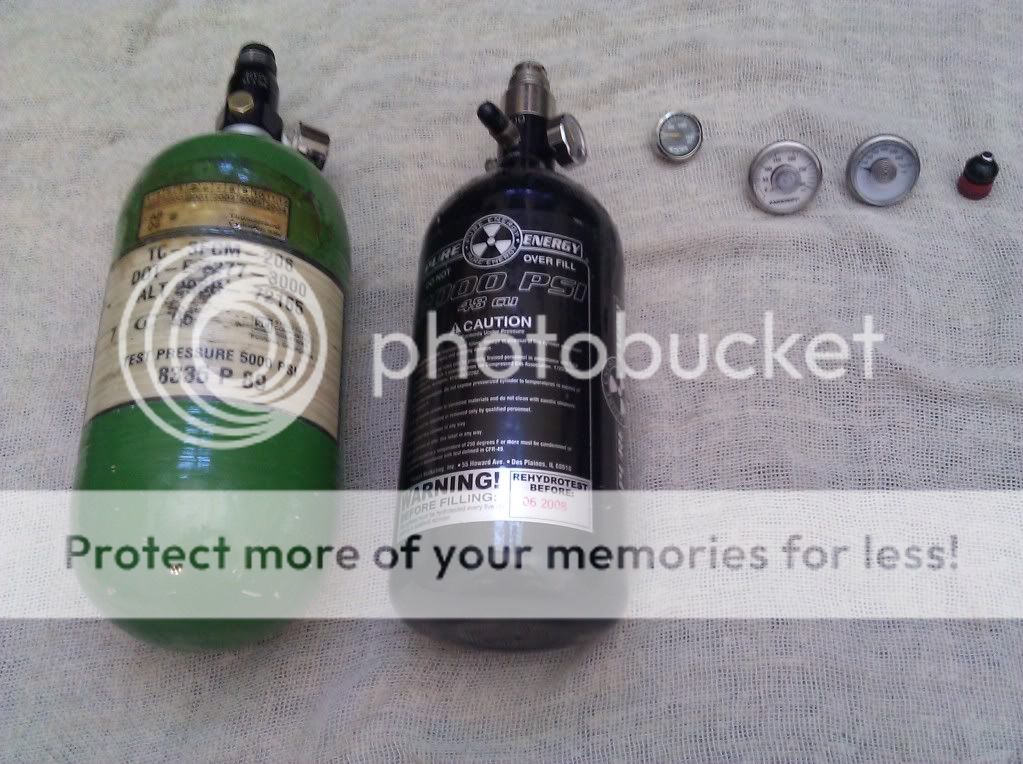 A few old tanks and gauges
Green tank. Just found it leaks
From a peep hole on the reg.
Really old, used it 6 weeks
ago it held 2500 psi all day : 10.00
PE steely 48/3k out of hydro. Bad threads : 5.00
ash croft gauge :10.00
Other 2 :5.00 each
Fill nip protector :offer
Empire reloder b (cracked batt door, still closes): 30.00
Yellow batt door :offer
Halo b board :offer
Revy with org red unbrakeable.
Good lid and batt door/ extra 9vot setup :15.00
Pods :offer
Bat swabs : offer
Jimmys :offer
Spyder freak back :10.00
89 insert :5.00
Ronin pod pack med :5.00
Jt chest protector (never used ) :5.00
(forarm pads are gone)
Reds pants and jersy, XL fits me im 36" tair in croch :20.00
Reds jersey L good shape :10.00
Grey proto jersey M :10.00
Well that's all I got, remember everything obo. Help me get a new car. thanks best way to me is e-mail: deco_n_vegas @ yahoo.com