Copied Directly from my pbnation thread.
I have a almost brand new in box. ICD ProMAster. It comes with a extra bolt and shocktech pull pin, a CCM No Rise feedneck, and a Warrior Flip on/off. i am asking for 130 obo shipped.
RULES
1. i want Paypal
2. Asking price is 130 obo
3. I do not ship first
4. Post here then PM me
5. No Flaming
6. Post if you want me to add something or see something
7. Free bumps are welcome, but thread stealers stay out.
8. I am a good person to work with so don't be afraid to ask worst i can say is no. thanks. offer up.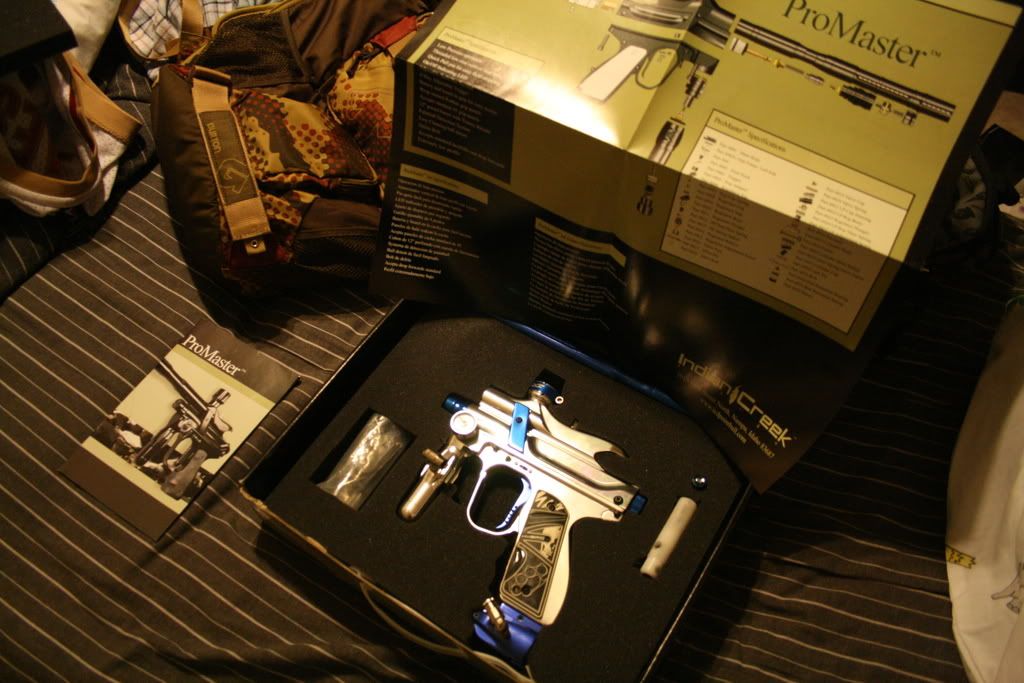 more pics here
s154.photobucket.com/a...Promaster/