I haven't been around, and lately I have been out of paintball and I have a ton of stuff I want to get rid of....for cheap!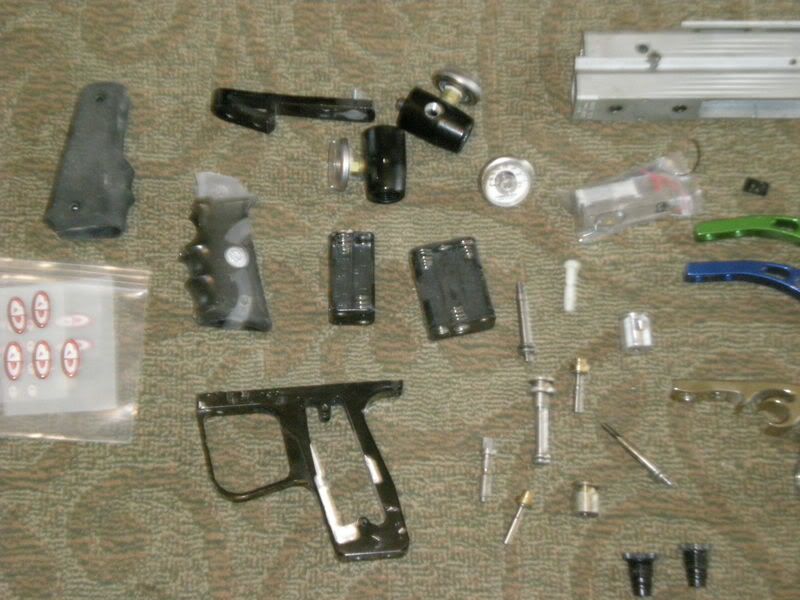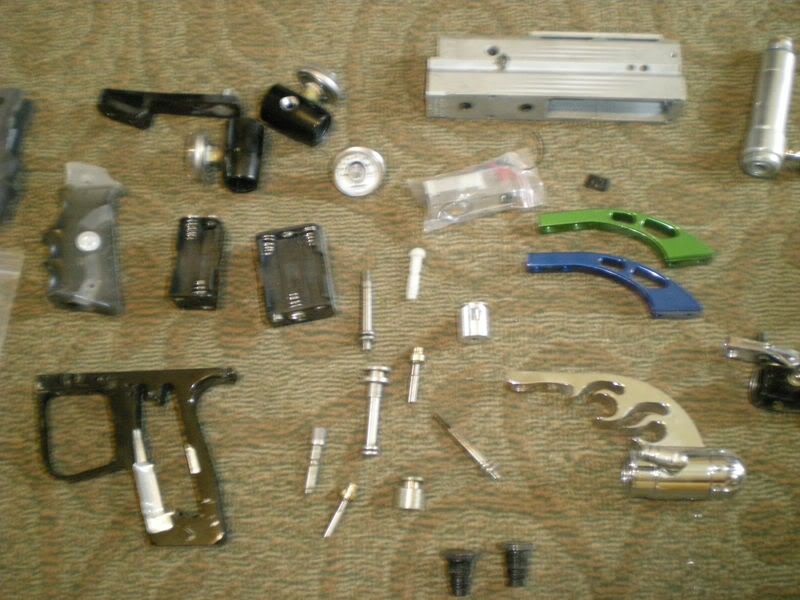 Everything you see is for sale!
-Stock Grips 5
-Partially Milled Frame 5
-Bushmaster ASA with extra 1/8 npt for palmers 5
-Regular Bushmaster ASA 5
-4 and 6 AAA battery bricks 5 each
-3 Bushmaster Ram shafts 5 each
-1 Lightened Hammer 5 each
-1 Stock Hammer 5 each
-2 Valve seals 5 each
-1 valve 5 each
-1 Delrin pull pin 5 each
-1 stock pull pin 5 each
-Humphrey Solenoid for b2k4 w/ manifold (I assume it works) 20
-2 MISC drop forwards/rails 5 each
-Flame Drop with on/off 5 each
-2 Stock Bushmaster LPRs 5 each
-1 stock bko lpr 5 each
-2 Bushmaster ram caps 5 each
-BKO front block 5 each
-Red V-Force Profiler (2 seasons on it) 20
-Red Rhino tank cover 68 ci 10
Anyway.... the way I am going to do this is basically everything is obo. I can combine a lot of it and go cheap. I just want it gone!
My email is ohspyro89 @ gmail.com if you have any questions or just pm me on the forum and I'll try to get back to you.
I really just would like to use paypal but I can do money orders if necessary. I'll add on shipping depending on the item but it usually won't be over 3-5 bucks for this small stuff! Everything at $5 or lower has shipping included.
Thanks a lot!
~Nick