Well I REALLY don't want to let this baby go but I think the time has come to let her move on to someone else who can enjoy her. I really don't have the time to play much anymore and while I'm not quitting paintball entirely, it would still be a good idea if I considered selling the Fox.
A little history on the gun:
I bought it bone stock some 6 years ago off Ebay. The gun shot just fine but I took it upon myself to disassemble EVERYTHING and clean and relubicrate the regulator assembly. I used the Fox as my main gun many times and while it was just fine in its original form, I thought there were a few things still left to be desired. So after a few upgrades, the Fox stands as shown below:
1998 Desert Fox Deluxe
Smart Parts 12" Teardrop
ACI PHAT Regulator
NPS Double Trigger
Delrin ICD Bolt
Taso Drop Forware with on/off
Dye microgauge
ANS Wraparound grips
Microline w/swivel fittings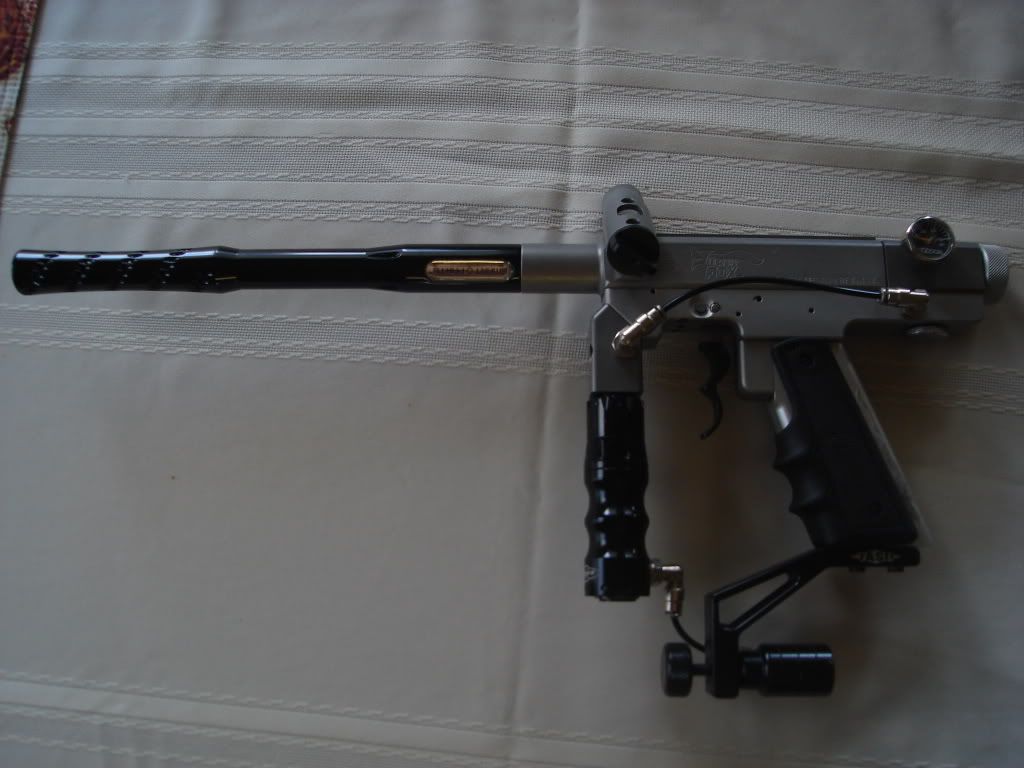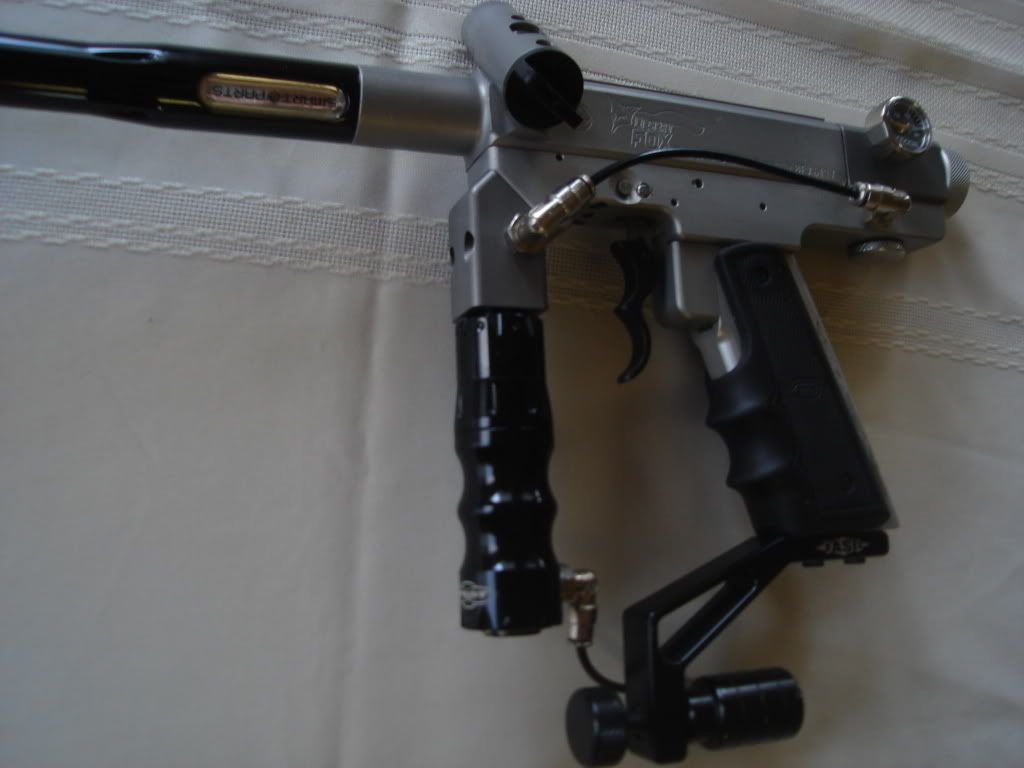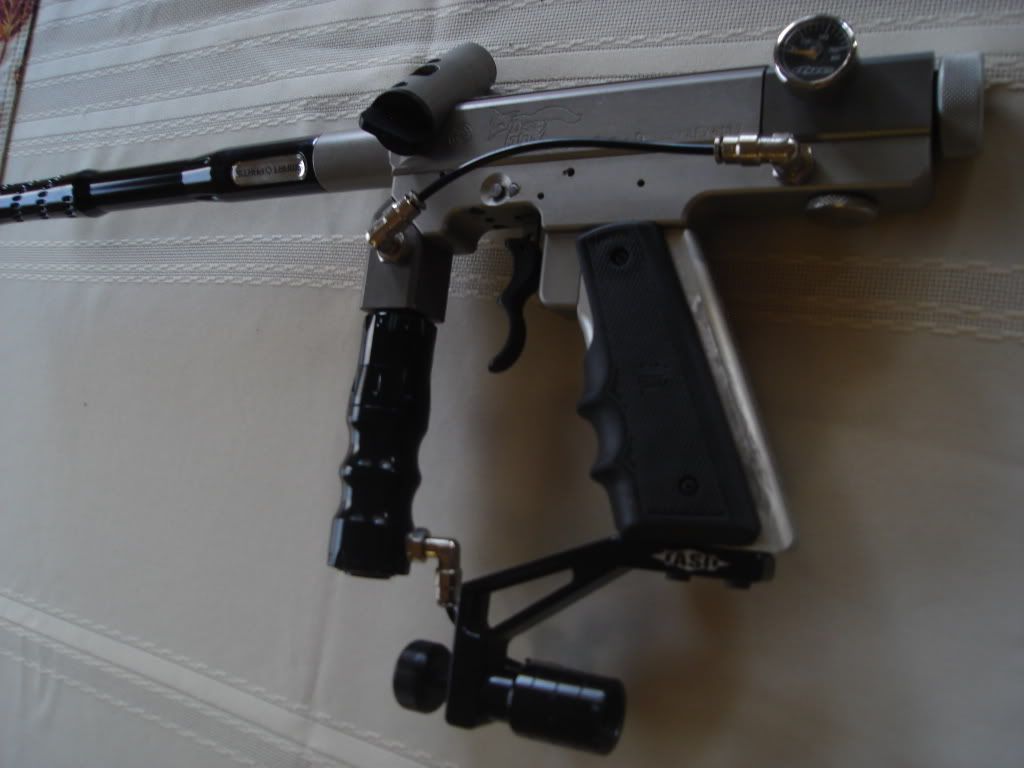 This gun works beautifully and I still have the Desert Fox parts kit from ICD with extra O-rings as well as
ALL
of the stock parts this gun came with including the raised sight rail, original double trigger, stock barrel, original ANS expansion chamber, and original ASA.
I'm asking
$300
for the Fox since its a hard to find gun with plenty of parts that will be included. It was well maintained and always kept in a room temperature environment and only compressed air was used on the gun. I'm really not looking for trades unless its highly in my favor, but any offers will be appreciated.
I have feedback on AO as well as plenty of Ebay feedback. Here's my AO feedback:
Automags.Org Online Forums - FlawleZ's Feedback
and
Automags.Org Online Forums - FlawleZ's Feedback
Also, its easier to get a hold of me on AIM or by email, which is swcougarsAThotmailDOTcom. I'll check back here from time to time.
Thanks