For sale $95 paypal'd and shipped to the US:
Green black gloss fade Freestyle Gen2. Comes as seen. Includes Bob Long Grips, Bob Long barrel, stock FS drop and ASA (untested)
Marker has few scratches on the LPR, around the top of the HPR, and on the feedneck. Body has a few minor ones.
This has been cleaned and repaired by me. I replaced a few bolt parts. It is ready to use, and has been back-yard tested with paint.
Barrel has anno rub-through around the middle, and has some silver paint on it under the logo. Drop has not been tested. I found it in my parts box and wanted to include it.
What you will need: Fitting for the asa, macroline.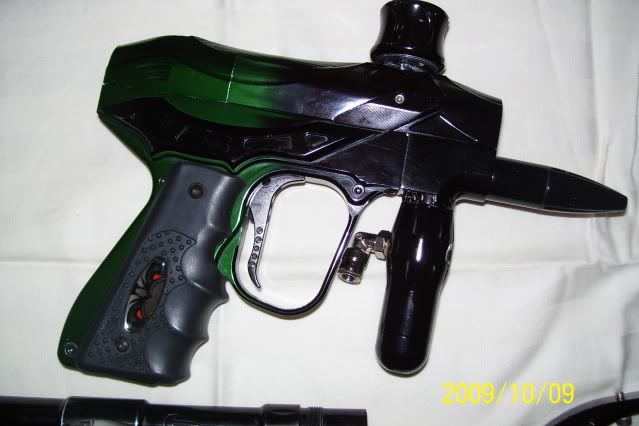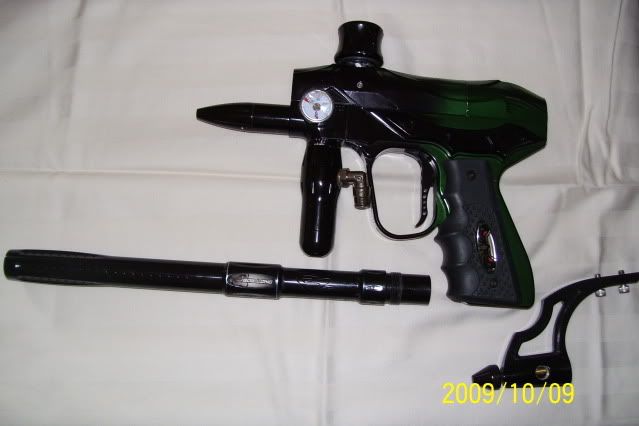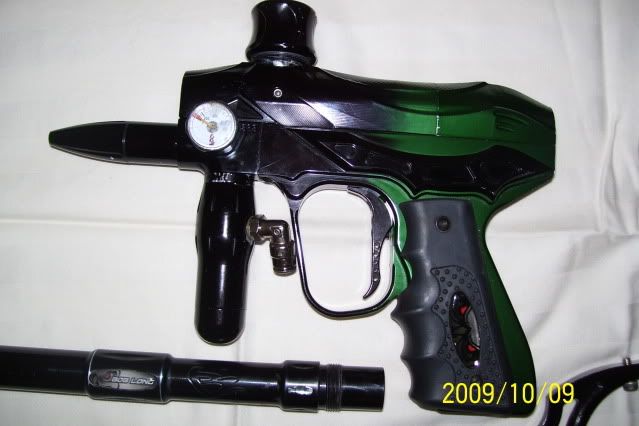 For sale $120 paypal'd and shipped to the US:
'05 Freestyle (FS05), Silver to black dust fade. Come as seen. Marker is in great shape, with only a few minor scratches from normal use. Includes the Twister barrel shown (sorry, it is in not so good shape but it is all I have to include). Does not have an ASA.
Marker is unique in that it has been professionally milled inside of the frame to accept the vertical style board common in Promasters and later model Freestyles. Has a predator lite board. See this link for board modes and settings:
THCgunsmoke website
I have gone through this marker and cleaned and replaced any damaged parts. It fires great, and has been back-yard tested with paint.