Custom body WGP pump, received it in a trade on the Nation. I don't really know WGP markers too well, so I haven't ventured inside to clean it. Has an ANS 2K Quick Pull Bolt, Dye frame, and Black Magic reg. Used it in the back yard and it works great. Actually nicer than I thought a pump would be. Ball on ball accuracy. If you really want I could make a video of it shooting but would be a couple days.
Looking for trades.
Up'd Freestyles & Custom Bushy's take priority Might be interested in other guns just ask. (NO SMART PARTS)
Could make a package of things for the right trade, or the other way around.
ASKING $325 OBO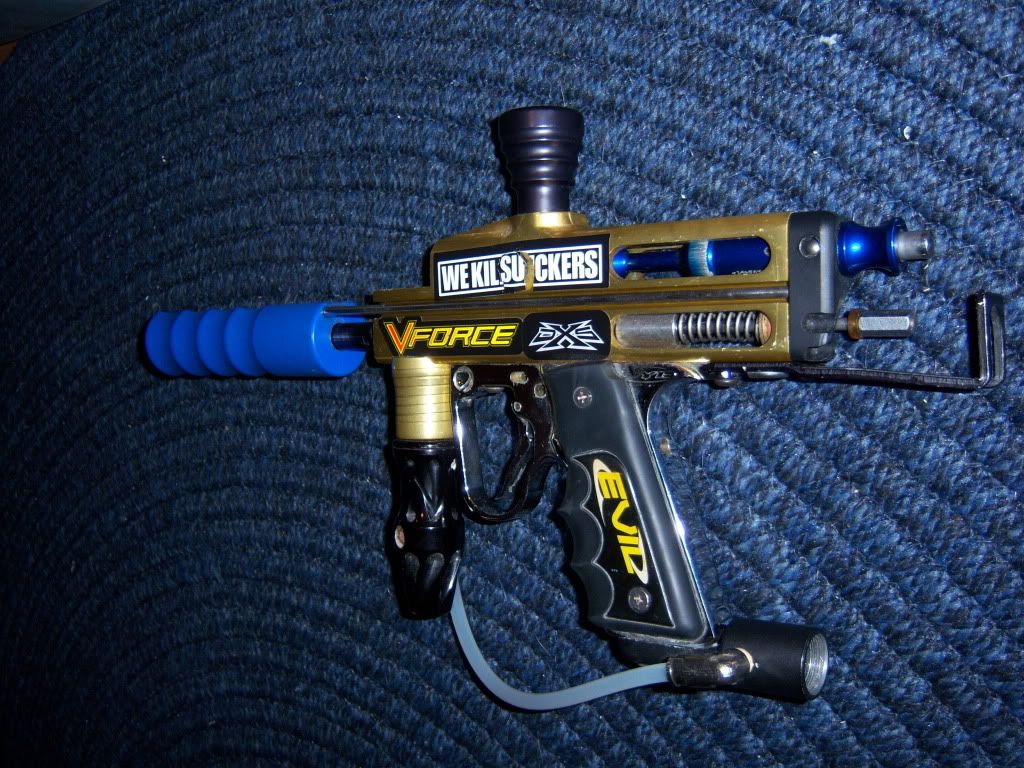 Apparently the kid though the stickers look good
I would be more than willing to take them off for you if you can tell me how without leaving glue on the gun.