This gun was probably used 10-15 times before it got too expensive to play.
Indian Creek Design Bushmaster - SN: 7577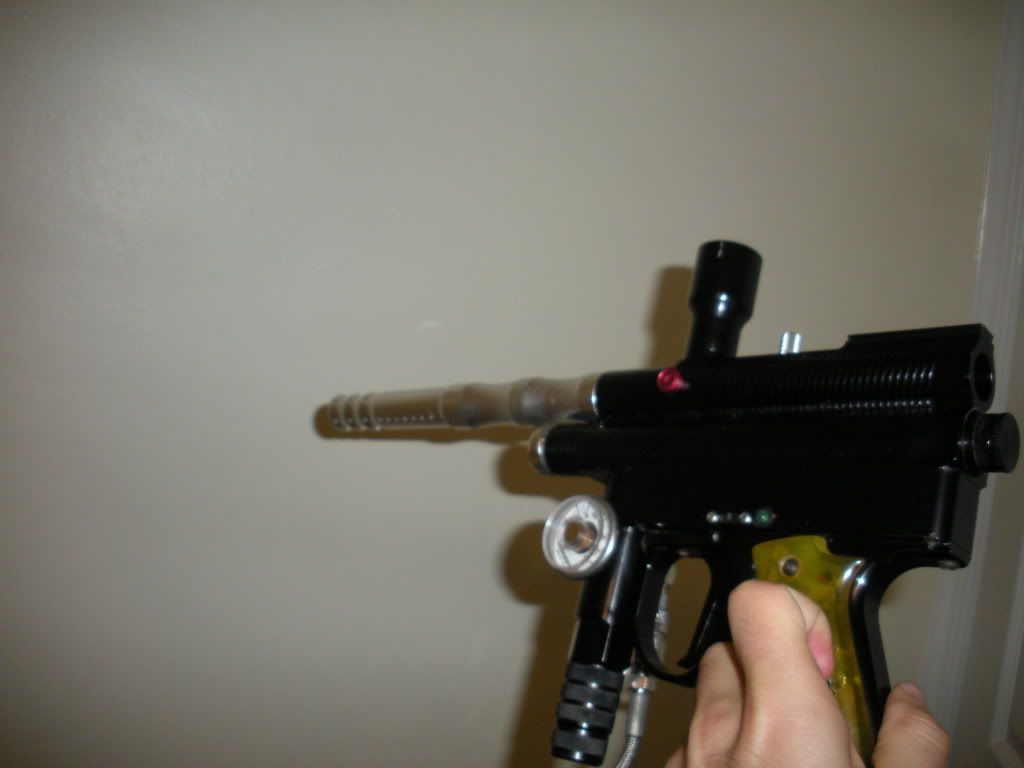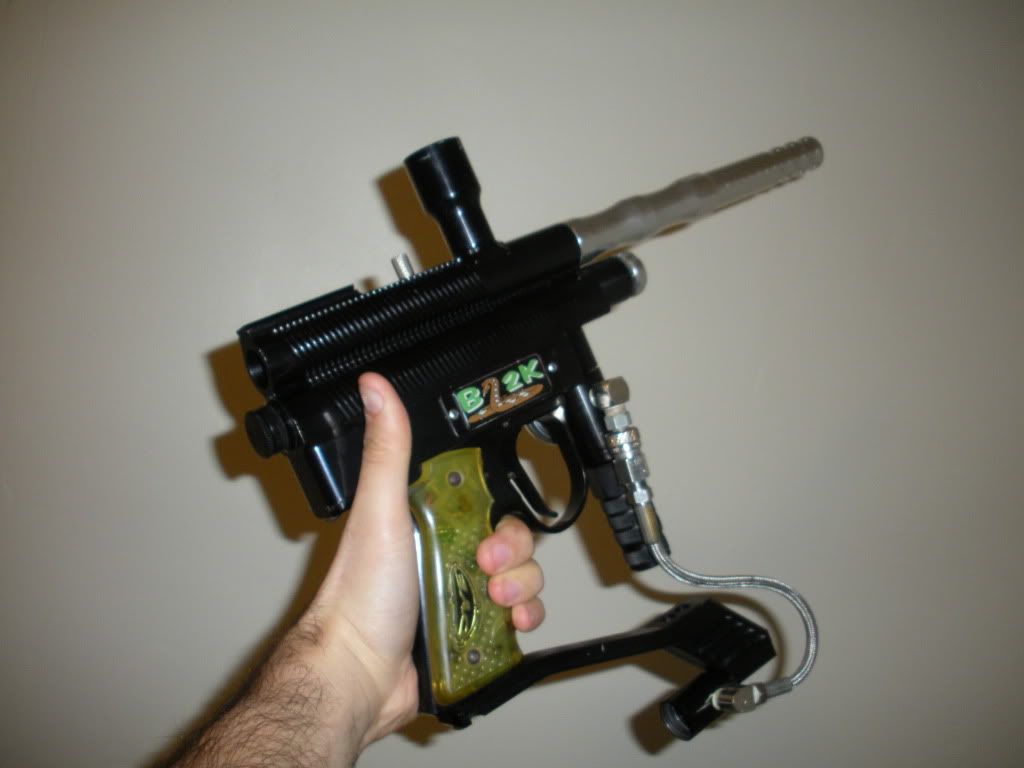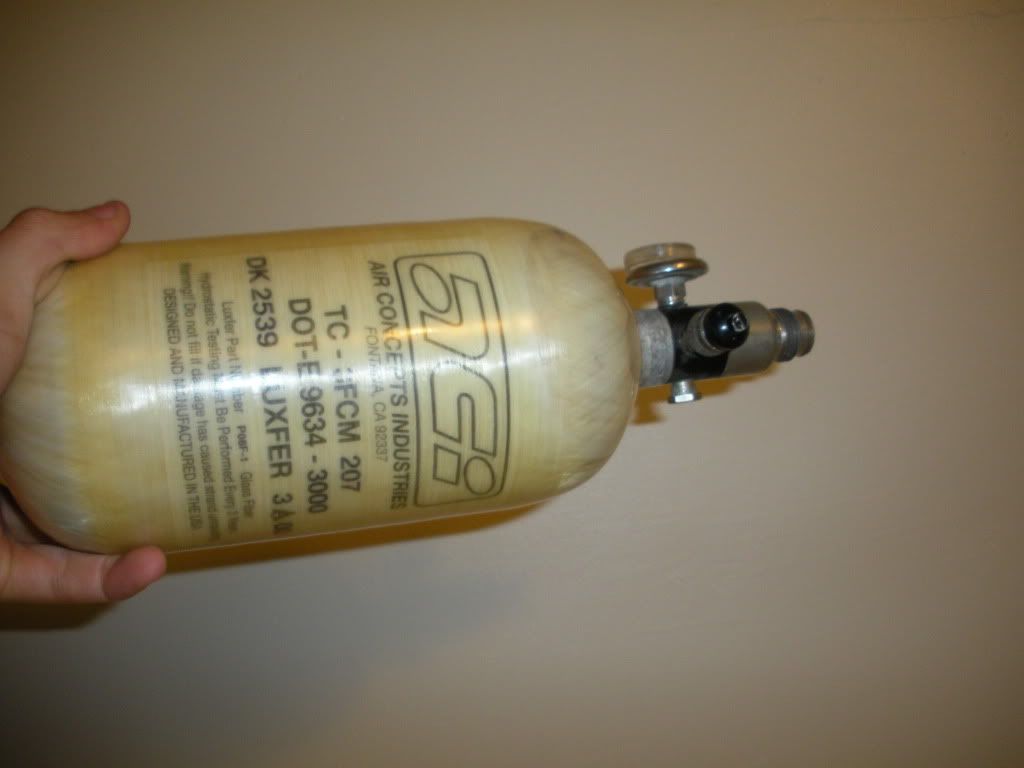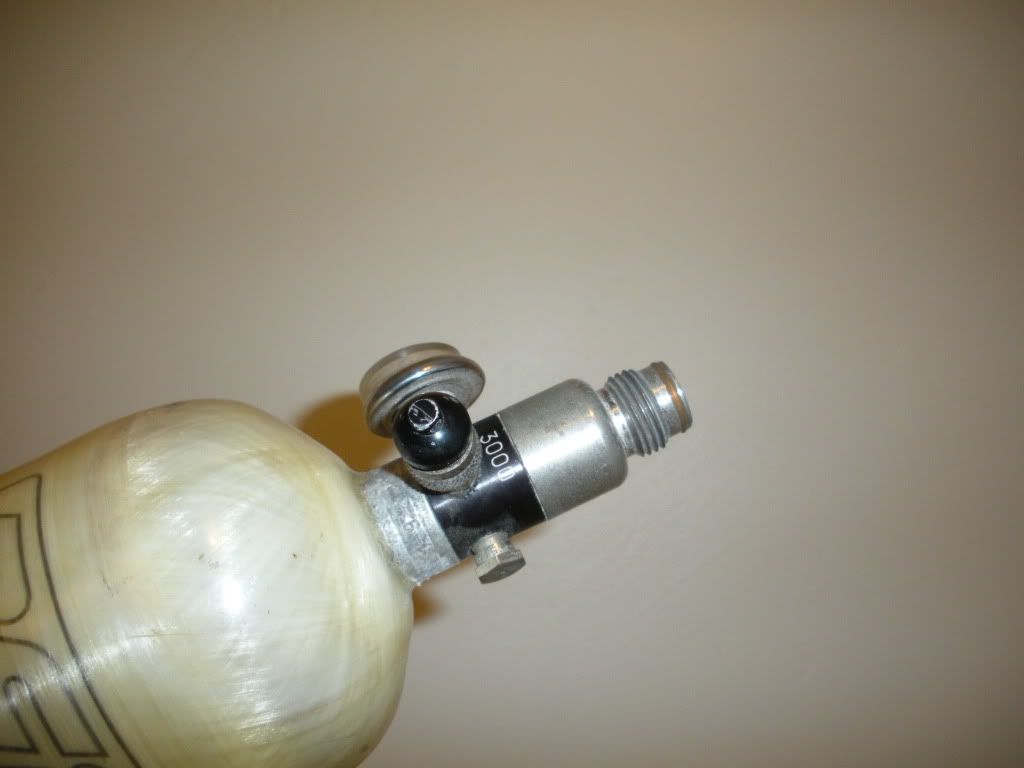 Upgrades:
- 10" Custom Products, 2 Piece Barrel. .689 Bore
- Low pressure regulator adjustment knob
- Air America Vigilante regulator with low pressure spring (hp spring included) (currently not working - needs a rebuild kit since the pin broke)
- Drop forward, (about 8" forward, 2.5" down)
- Blade trigger
- Dye clear handgrip
- 3000 psi regulator and ACI spiral wound tank (needs hydro)
- 18v revolution
- Includes all stock parts (barrel, regulator, 2 finger trigger, hand grips) and the case.
There are some scratches on the neck, but the gun works fine. Here is a short video:
www.youtube.com/watch?v=woHyCvf-tZY
$150 shipped to the lower 48. Don't like the price? Make an offer!