So I have decided to go completely pump. no more nine volts for me:p. I just don't use these markers enough to justify owning them.
So first I have my Indian creek FS8 with NOX reloaded board, great shooter, just tuned it and purchased a factory oring kit. It will come the cp regulator which is visibly beat to ****, but is damn consistent:p. Depending on our deal it can be no barrel or the dye ultralight with dust black 16in. front or 14in some metallic beat up color(still shoots great).
215 obo shipped and insured no barrel
This marker will be cleaned and very well packaged when shipped.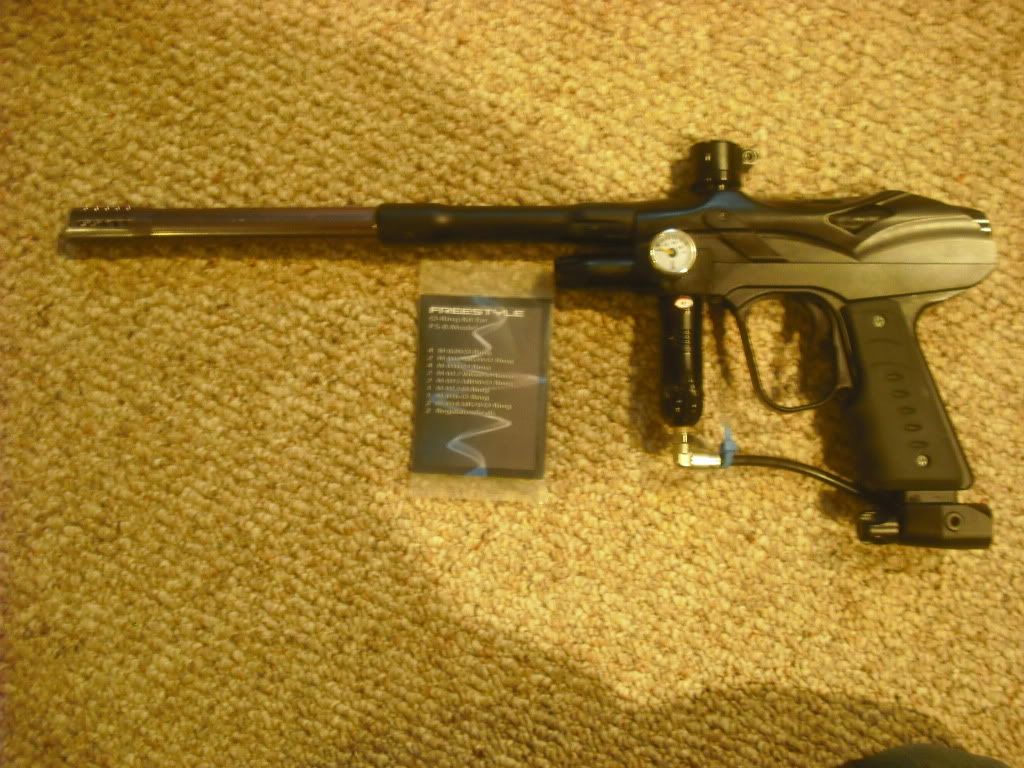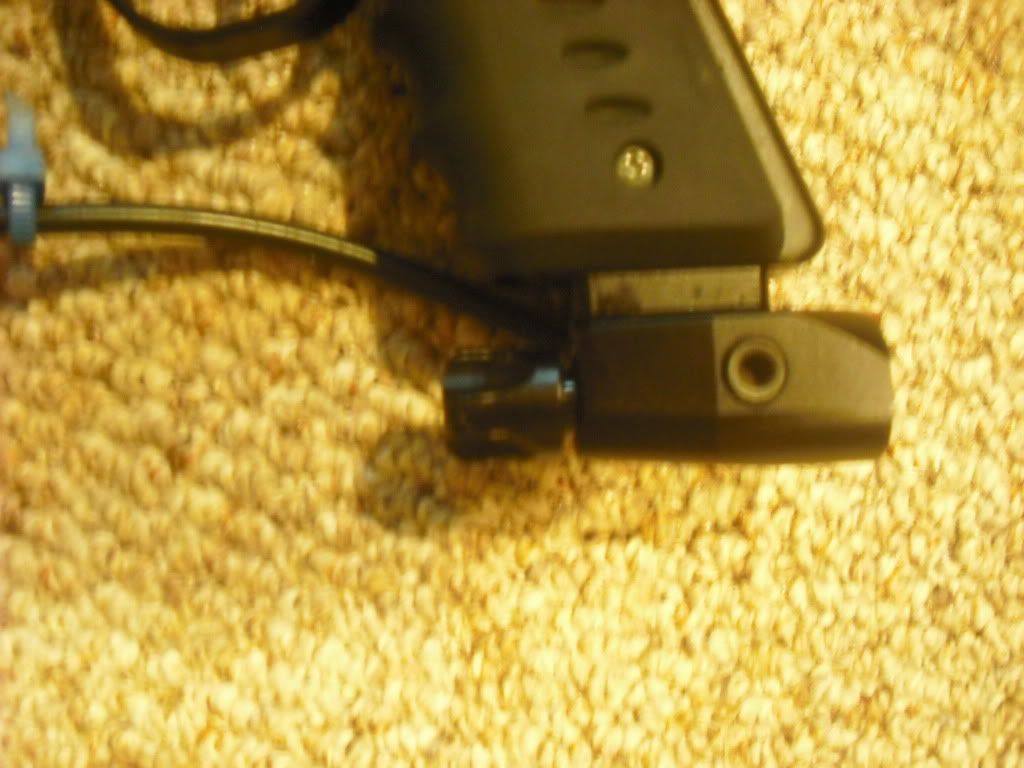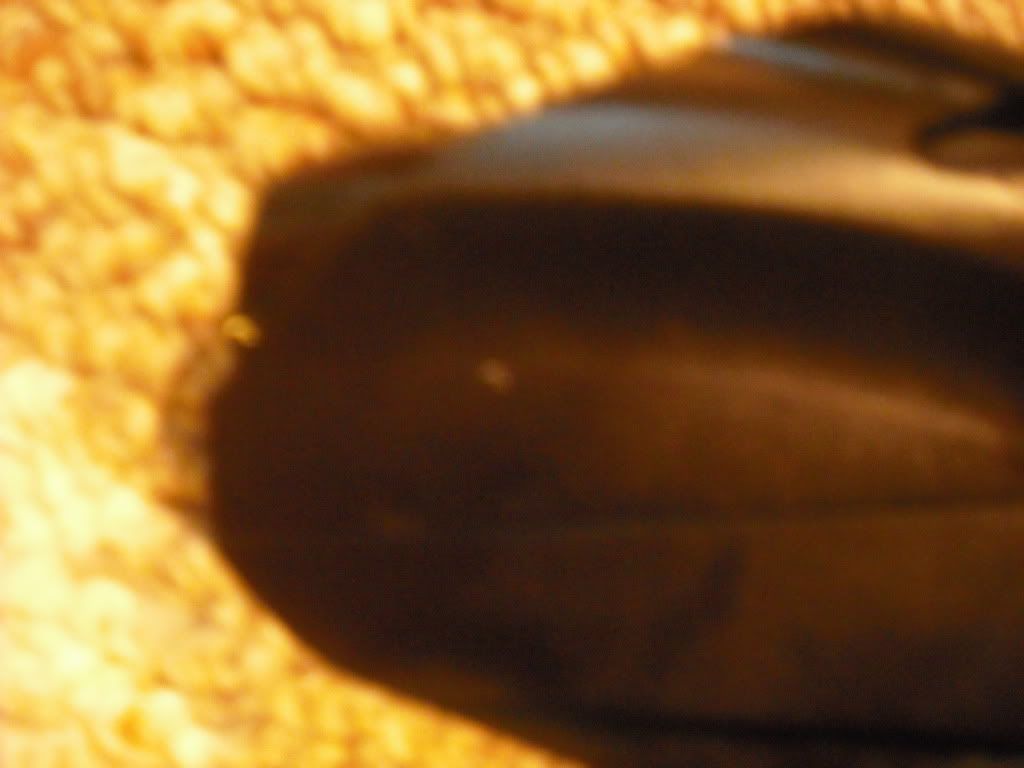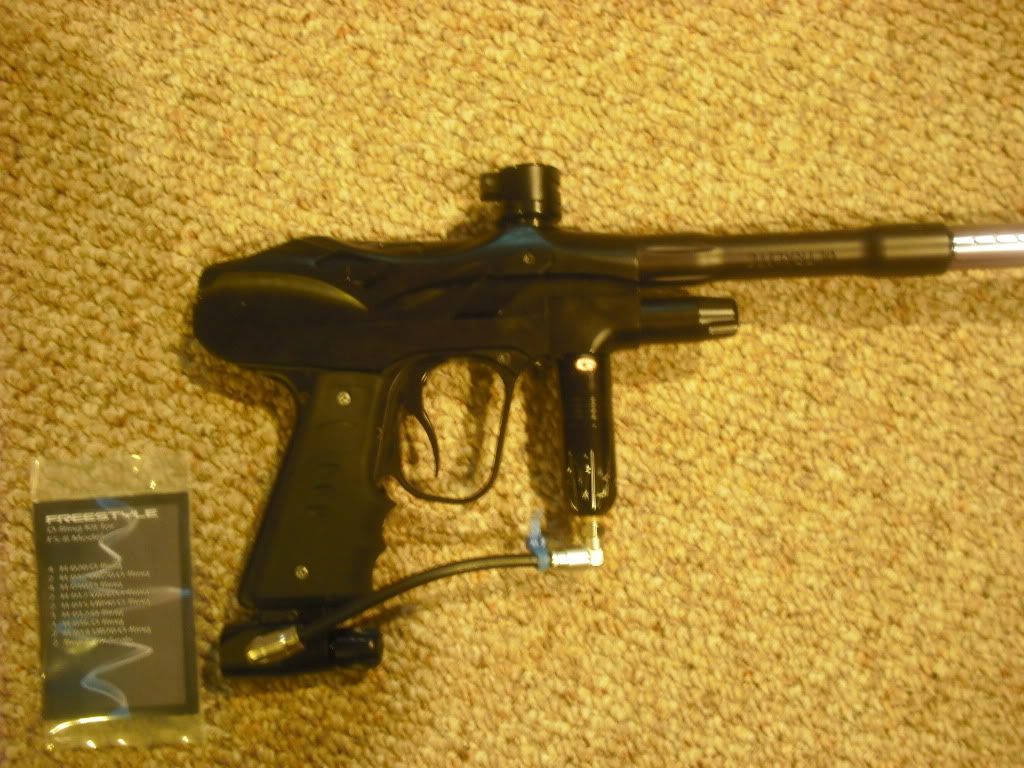 The promaster
First let me start by saying I have taken this gun to hell and back again and it has never let me down (has the battle wounds to prove it). This marker is not a looker I beat the crap out of it and has scratches all over it. This marker will also come with an oring kit and the ram oring was just replaced. It currently is shooting with fsdo but I just need to give it a tune. The marker will come as pictured for
100 OBO
shipped and insured to your door. The reg is a stock fs8 reg and has recently started creeping.
This marker will be cleaned and very well packaged when shipped.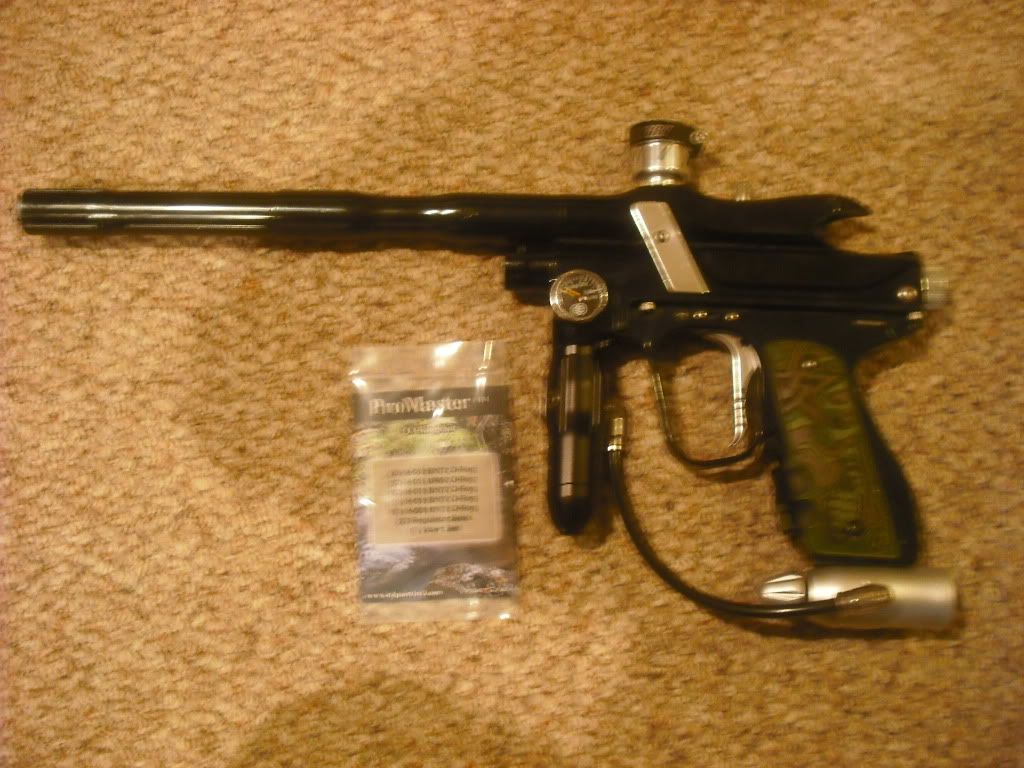 These prices are OBO and please feel free to ask me anything by posting or pm'ing.
I will entertain all offers and trades but am really looking for ccm or other high end pumps.
Thanks for looking,
nab