I have a dust black twist lock CP feedneck that I no longer need. CP markets it as impulse/icd threads. I used it without issue for the last year or so on my Bonebrake freestyle. Observe: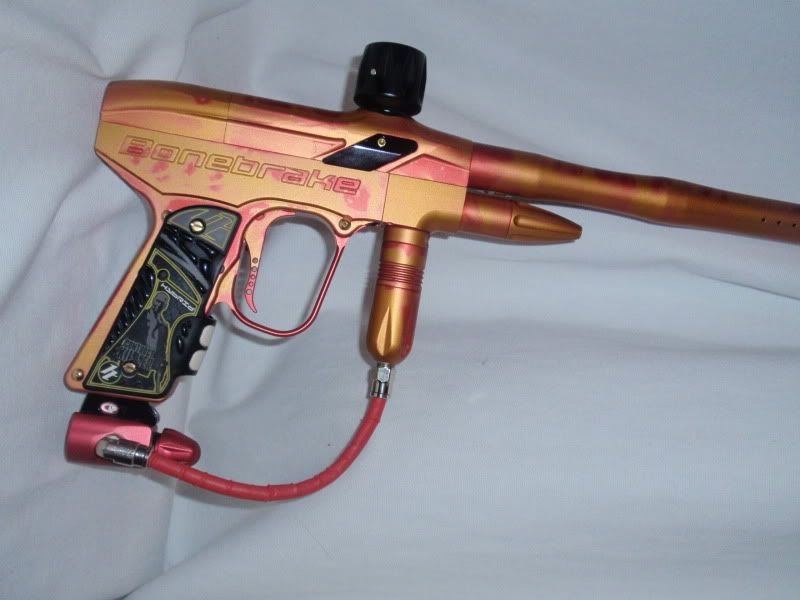 No. That is not for sale. I just want to sell the feedneck.
I also have two collect sleeves that go with it. They are "halo" and "halo large." I used the "halo large" collet with a warrior suicide shell (I think?). Since it was bit big, I wrapped the neck of the hopper with a bit electrical tape and shoved it into the collet. Problem solved, problem staying solved.
Listing at CP.
Collet sleeves.
I would like fifteen dollars shipped and paypaled.