07 Proto PMR.. Practically New. Used it a dozen or so times. It is in PERFECT CONDITION. Not a single scratch ANYWHERE.
Fully upgraded to ALL METAL PARTS
NDZ frame
NDZ Slik Trigger
Warrior Aluminum feedneck
Warrior Aluminum Back cap
Warrior Aluminum Eye Covers.
XSV on/off ASA
Board is still stock.. The stock board shot faster than I ever needed it to so I never upgraded it, but Virtue boards and others are dirt cheap for this gun. works perfect. Gas it up and go!
Here are some pictures.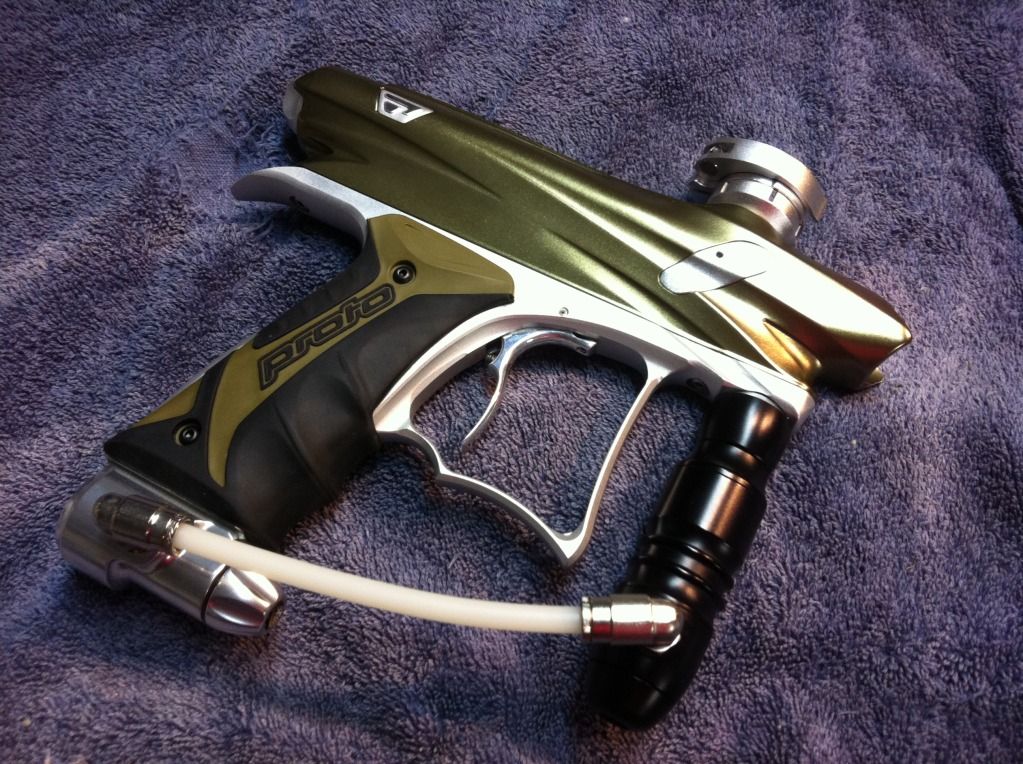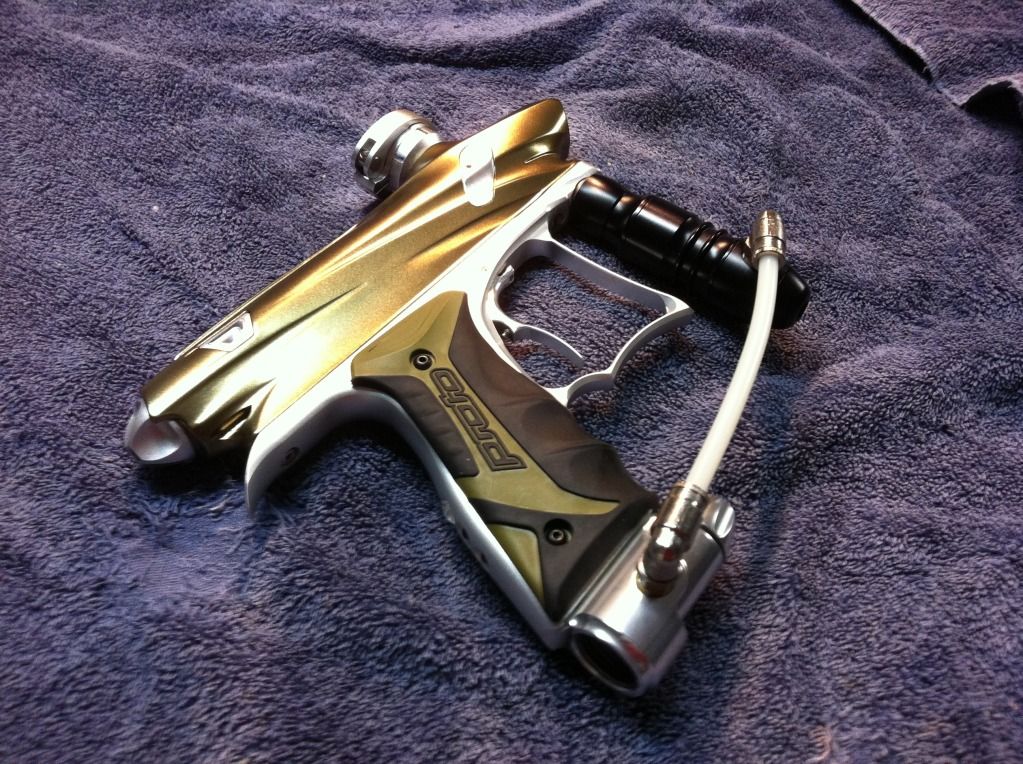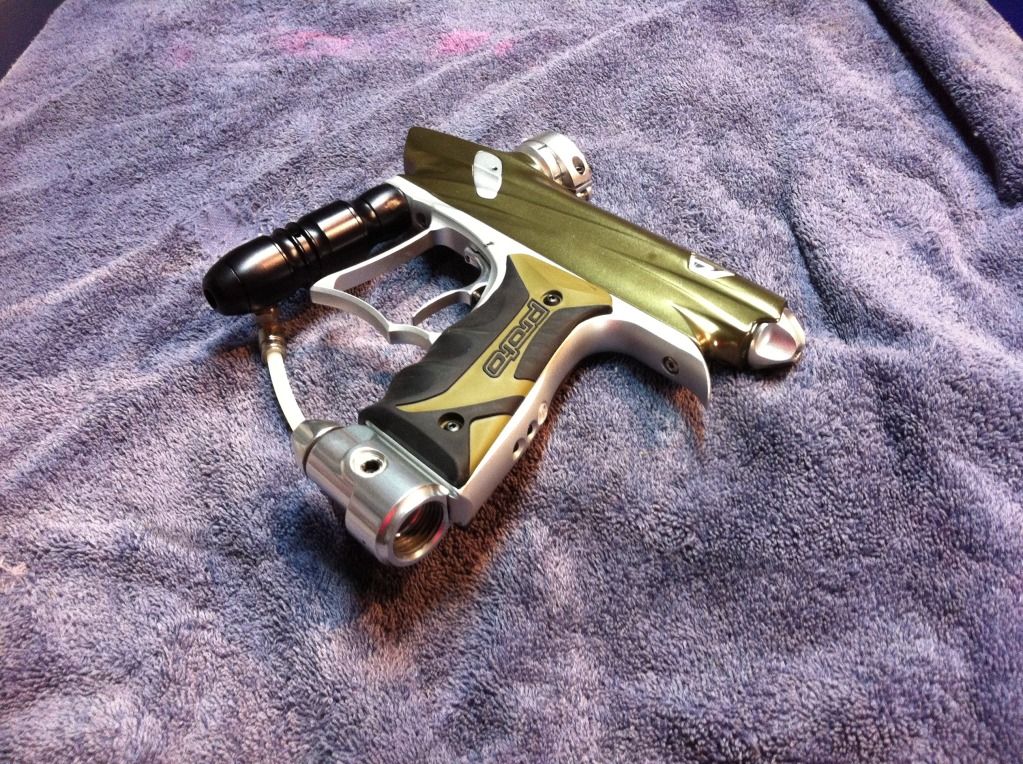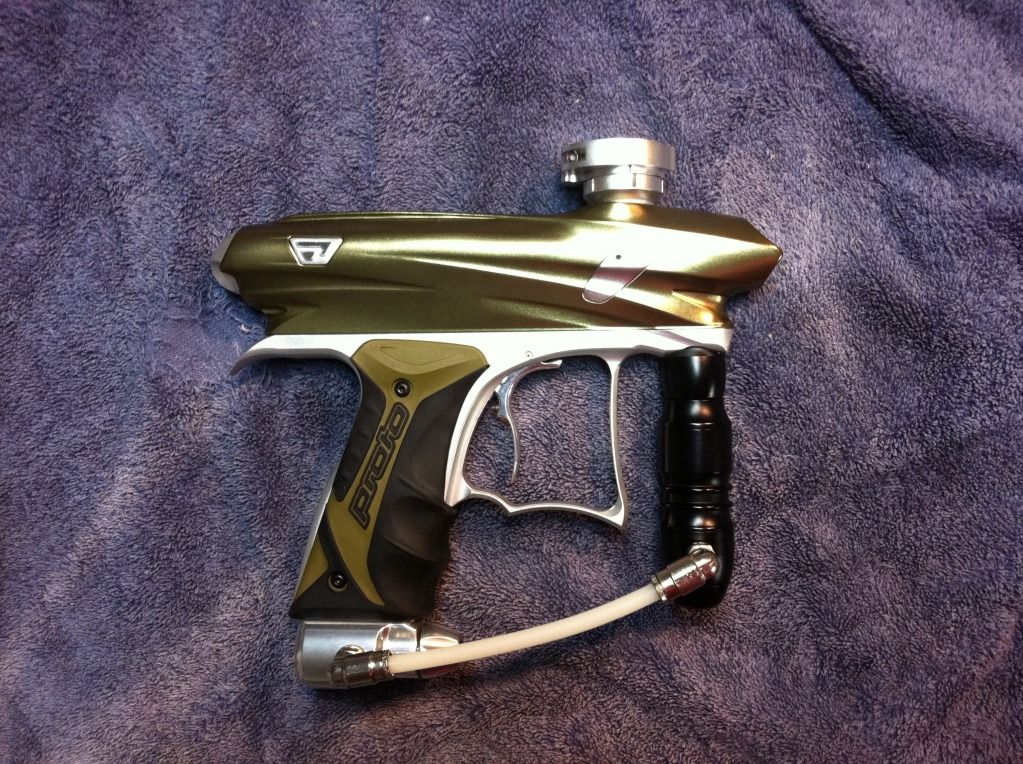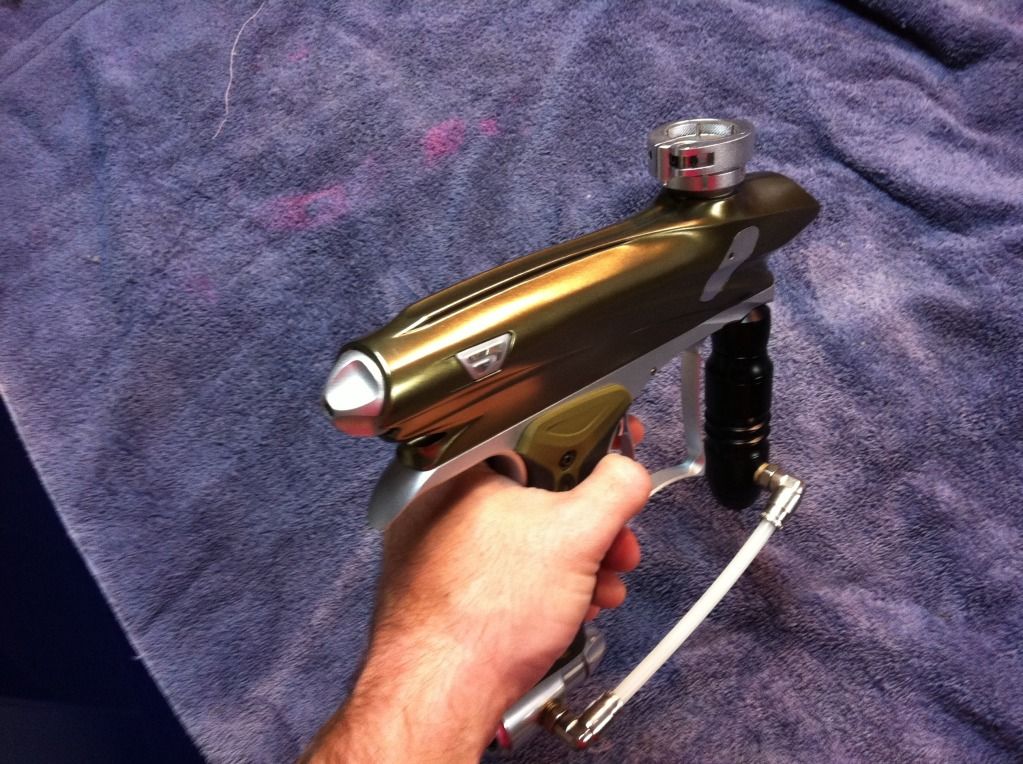 One of the pictures shows a small dark spot on the left side of the gun body. This was a spot that was there from the day I took the gun out of the box and is only a slight discoloration of the annodizing. I am the first and only owner of the gun and it has always been maintained and played with by me alone. I am a 35 year old adult so it has not been tinkered on or otherwise modified beyond the addition of the parts you see.
The gun also comes with the original dust black barrel, manual, all original parts, some orings, a couple of allen keys and I think I possibly still have the original box.
I ship UPS fully insured only for both of our protection.
$185 plus Shipping OBO, Make offer. shipping not included. PAYPAL only!