I have a NICE Upped Black B2k2 LCD. This thing Rips. It does NOT need PDS because I have the new OTB Blind Bolt. I always clean it everytime I play with it or just shoot it a couple of times in the backyard.
I have all the stuff it came with when I bought it ( The original box,allens, stock barrel, ect..)
VID:
www.freewebs.com/andew...20FAST.WMV
I also made another vid of the BLIND BOLT in action. IM me for that one.
If that doesnt work AIM me for IT OR TELL ME UR EMAIL ADDRESS AND ILL GIVE U IT!!!
HERE are the Upgrades its got:
OTB Blind Bolt (No need for PDS, Stops Chops AND Prevent Blowback) I can prove it . I have a vid of it in action IM me or give me ur email address and ill show u.

Chaos Chip (This thing RIPS 20 BPS and diff modes like turbo full auto ect...) Can adjust the rate of fire and fireing mode with the trigger.

LCD Screen (Helps adjust the fireing modes and BPS with the trigger)

Nice Trigger job

Custom Products Reg (Black)

DYE all Chrome Boomstick Barrel (Accurate)

Really Light Trigger Pull

Eclipse ASA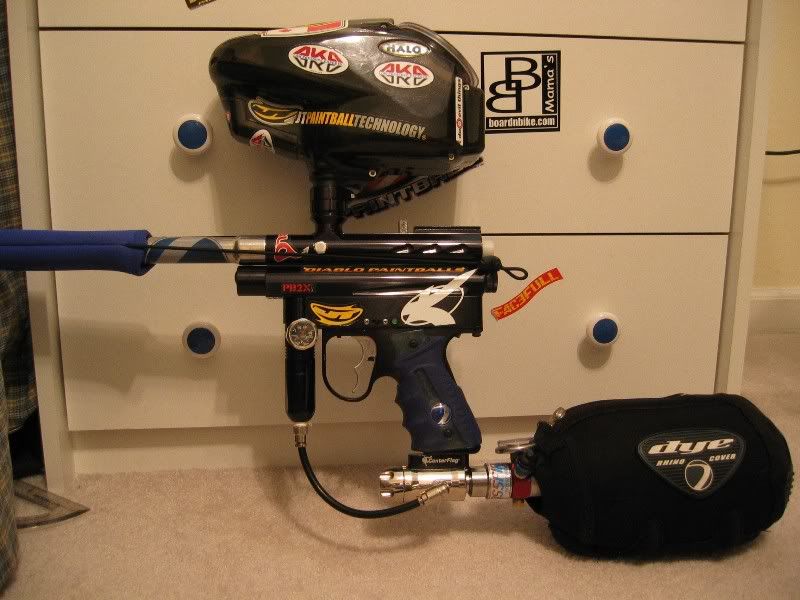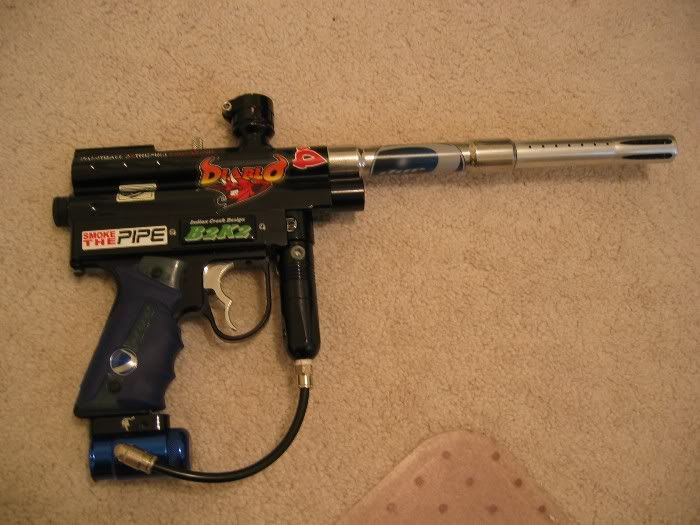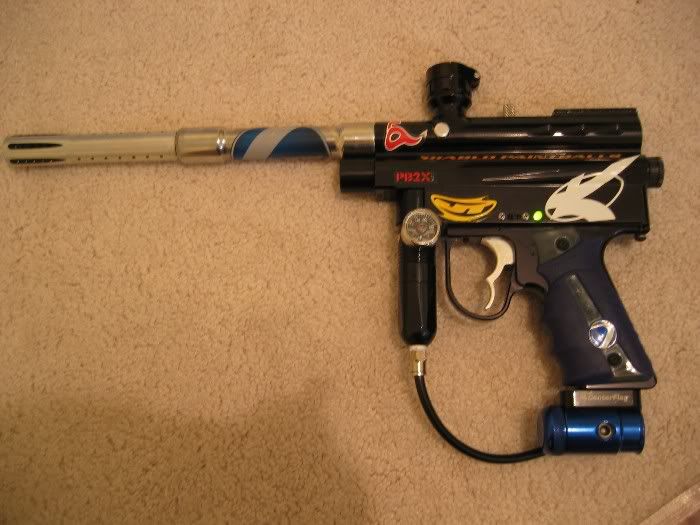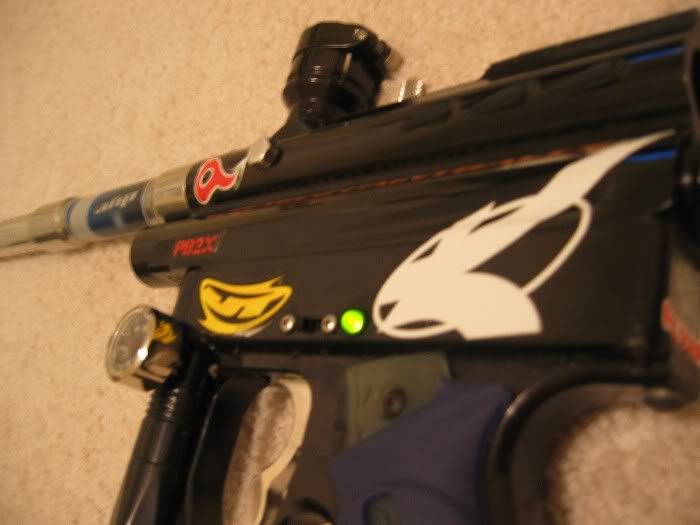 trade for shockers
LOWerd the PRICE down from 550 to $500$
450 for all the ups BUT the blind blind bolt(u get stock bolt
You can pay in PAYMENTS if thats better for you.
I have excellent feedback.
www.pbnation.com/showt...did=282884

_________________


NEED A Small n2 TANK like 45/45


My Feedback
B2k2 lcd bushy with 68/3000 AGD flatline n2 tank, Halo b w/ Z code, cp reg, dye all crome boomy, Dye i