B2K4 - Gloss Black
DIY PDS - Gloss Red Eye covers
OTB frame - Gloss black
CP regulator(long, no gauge port) - Gloss Red
Vapor Valve
Black Magic Cup Seal
dyn2liv ram(increased porting and lightweight hammer)
14" All American barrel - Gloss black back and gloss red front
Little mods:
ram adjusted for best stroke, zero rollback.
Valve spring mod, to offset lightweight hammer
Hellbore detents
The gun is in very good shape expcet for a couple small things. There is a gash in the feedneck, a ding in the upper body near the front of the bolt travel and the detent holders have been modifed for the PDS install.
The tank uses a cradle but I can install a basic bottomline setup for the buyer, I just won't have any macro to fit that configuration.
Hoping to get about $350 for this. If this is offensively high than just offer away. I live in Nova Scotia, Canada.
I'm interested in trading for Freestyles(I add), Borgs(I add), E-cockers(depends), DMs(I add), Vision Shockers(I add).
I may consider parting out in the near future since I suspect some items such as the OTB, ram and reg may be popular but for now I'd like to try to sell as a whole.
Pics:
Gun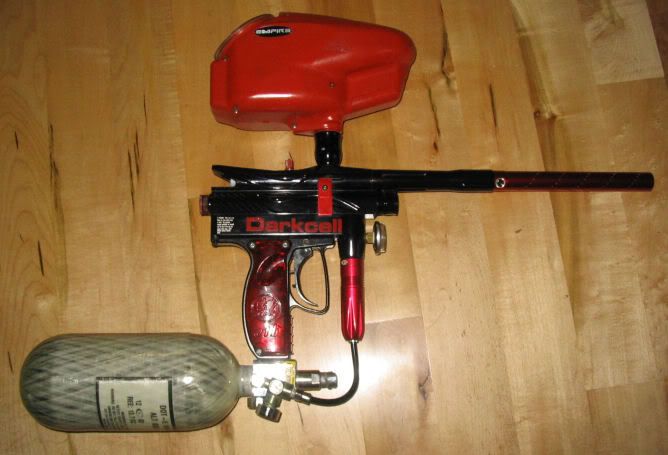 Me in action with gun:)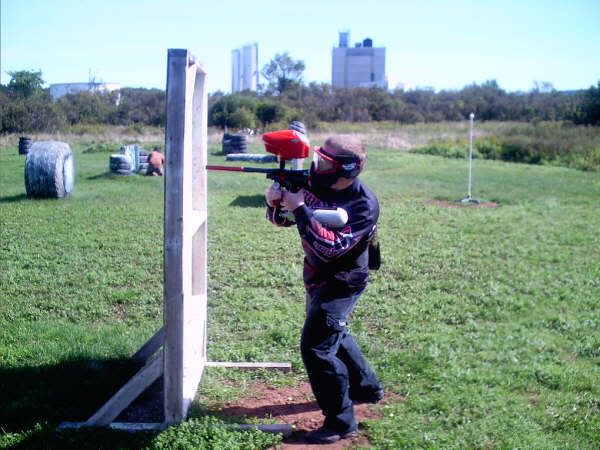 I can also try to get a video shortly. Just PM me if you are interested. I can also be reached by e-mail/MSN messenger at rdjward @ gmail.com.
Thanks for looking,
Justin