Well, gots bunch of random parts lying aroudn here, thought id share em with the comunity.
1. Blue 06 Evil jersey. Size: large. $25
2. Busmaster2k4 body. Black $25
3. Sold
5. Sold
6. Stock ICD promaster valve $8
7. Stock ICD bushmaster valve $8
8. Stock black icd proamster trigger $8
9. Stock blue ICD promaster trigger SOLD
10. B2K4 solonoid manifold mount (no orings) $20
11. Sold
12. Black stock b2k4 Barrel $10
17. Stock blue ICD promaster rammer (can be used to make a BKO air returned, needs spring) $20
20. Sold
23. Sold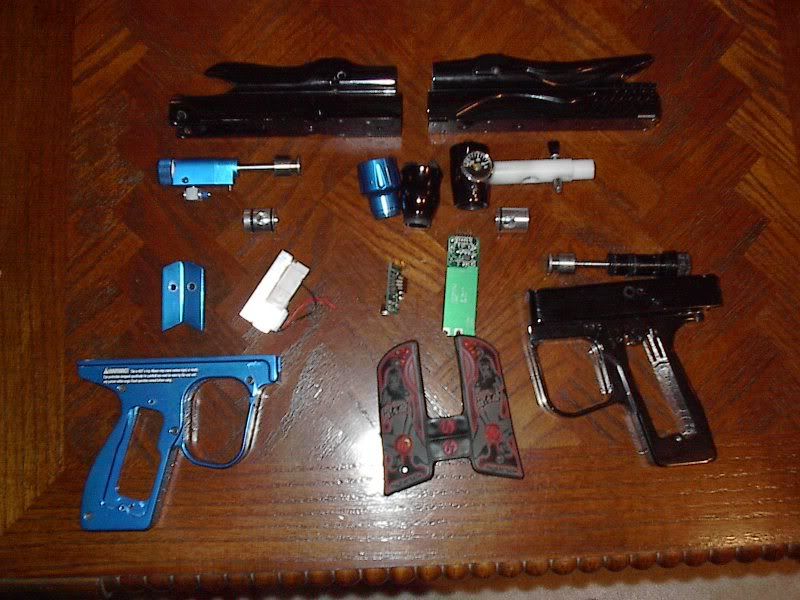 (Not everythings pictured, working on gettign pics of it all)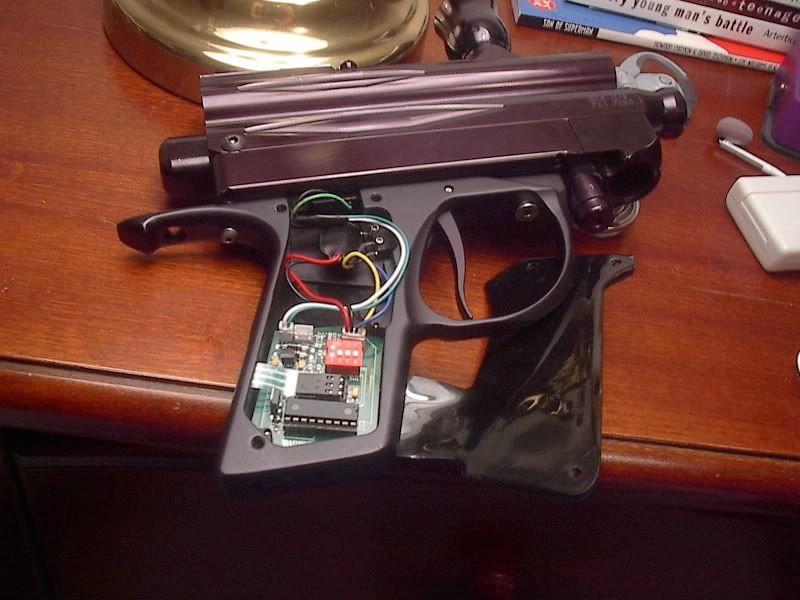 Bko sold with stock frame, but DM frame still up for sale.
Will part out, or sale it for 65 with everything. Has hoels drilled to fit bko/bushy trays, and can fit dm4's still.
Just pm me if your interested in anything, and well work somethign out, thanks for looking.
Open to trades also.