I have an '05 stock FreeStyle for sale with a few upgrades on it. It has:
HE Bolt kit
NDZ clamping feedneck
Chaos board with the V-link software
Pro trigger
And Hybrid grips
Will also include stock promaster barrel and some radio shack lube.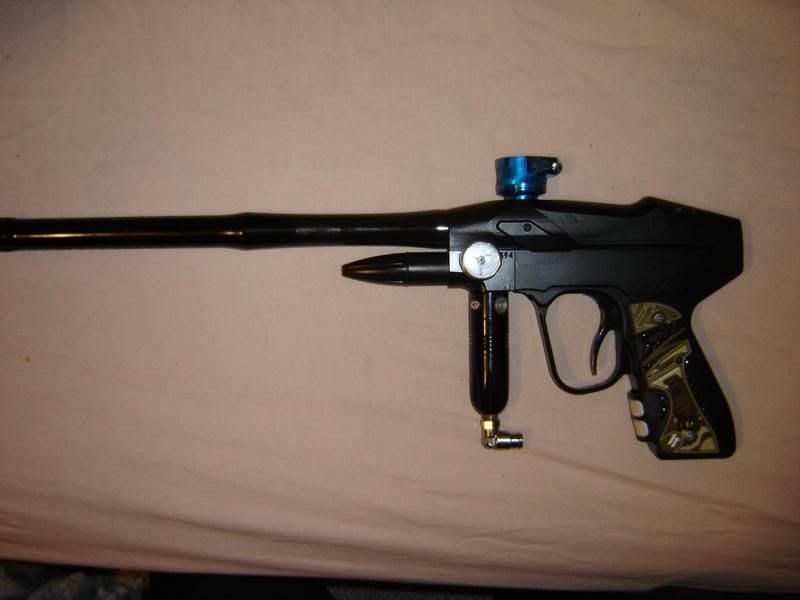 *The reg, and proto 1piece in the pics are not included.
If you want a pic of the barrel(blue), just ask, it's never been used and is in perfect condition.
I'm looking for $270shipped, i paid ~$300 for this with less stuff, so i don't want to go lower then $270.
I'm not looking for any trades so don't bother asking.
It's in good condition, it just has a small scrathc at the back of the gun, nothing major, it could be easily covered.
Payment:
Paypal
Money order(preffered)
Cash(Use at your own risk)
I DO NOT SHIP FIRST NOT MATTER HOW MUCH FEEDBACK YOU HAVE!!!