DEAL PENDING, HURRY AND OFFER!
I have a chrome/nickel Shocktech Inline regulator, it's like new. Works
perfectly
. This is one of the best regulators I have ever used, it is VERY consistent. I would like to trade this for a nice black regulator. The reason of my trading is that black accents on my gun, make it look better. This trade
DOES NOT
include macro/hose fittings. I will only include those fittings if you have a long Custom Products Regulator, for they have built in fittings.
BLACK ONLY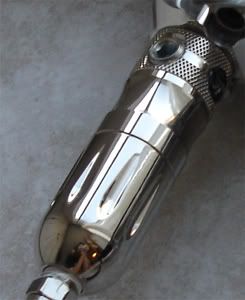 BLACK ONLY
Regs I Trade For:
- Custom Products (prefferably no gauge)
- Shocktech (keep internals?)
- MacDev Gladiator
- AKA Sidewinder or 2-Liter
- Dye Hyper 2
Offer anything if I didn't mention it
Regs I Don't Want:
- Stock ICD
- WGP
- System-X
- Bob Long Torpedo
- Check-It PowerStation
- Centerflag
- Evil Detonator
- PMI
- 32 Degrees
Contact Information
AIM - FayDjai
E-mail -
Glory1031@hotmail.com
PM Me
Feedback in sig.
(I will only ship first if you are a Moderator or you have a lot of feedback)