Im trying to Sell this AGAIN... and FOR CHEAPER. I DO NOT WANT TRADES. I simply am selling it too make room for my ego.
Specs:
!Hot! Flame Milling B2k3
Stock Barrel
Dye Sticky Grips
Shocktech Pullpin
BRAND SPANKING NEW SIR STUNNA LOT WIRING HARNESS w/ RED LED
CP Quik Disconnect Feedneck w/ Halo Adapter(For $10 more i can get ur hopper adapter)
BLACK duckbill w/ 90* fitting
Special extra EFFICENT Ram from Murder INC.
Uncapped Board
Ashcroft Gauge
FREE Trigger Adjustment to your standards
New ORINGS everywhere
Recently Lubed
I want between 300 and 350 for this gun. Come on, its a fast mofo, and its 1 of 150, so all your friends would be drooling over it, like mine do..
THIS IS NOT A BKO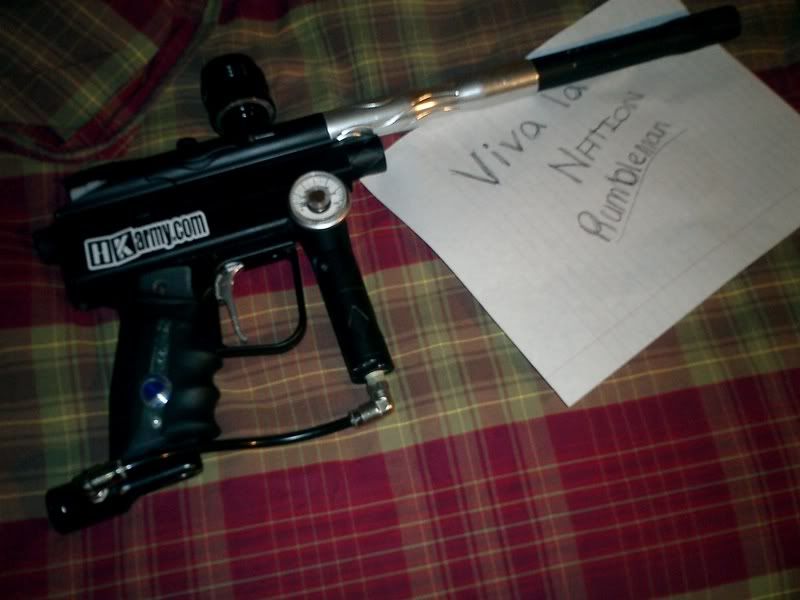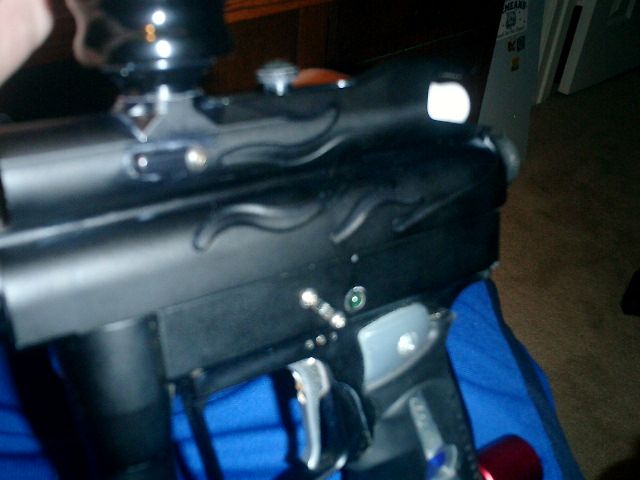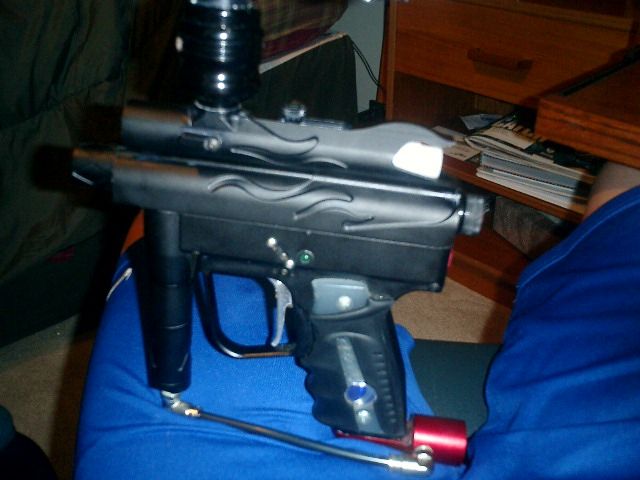 **NOTE- There is only 1 problem w/ this gun, and a temporary one at that. For some reason, it started shooting hot last weekend. Im sure it is an easy fix, but im just 2 lazy to figure it out. It all has been freshly cleaned and lubed w/ Dow 55.