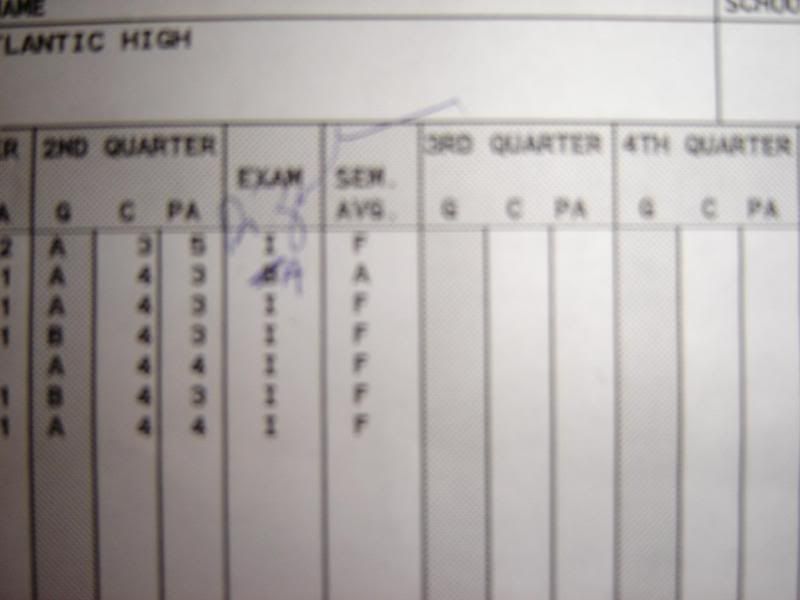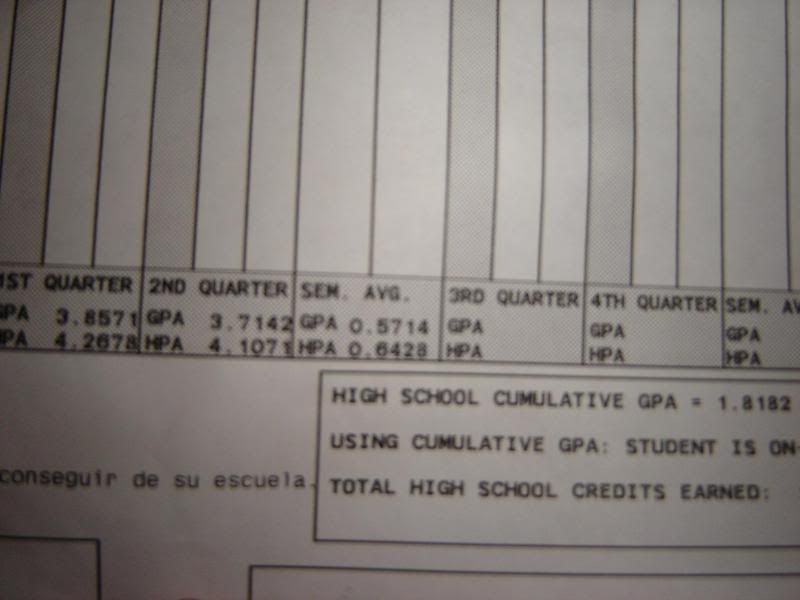 The B in one of my finals was printed out on accident, it should be an I but i got an A on it so my teacher crossed it out.
Well i find my report card very funny since im for the most part a straight "A" student, but as some of you may know, i was sick for the whole week for exams and missed all of them and 2 tests.
The 2 tests caused my 2"B"s in the second quarter.
But so far i did make up 3 exams(math-100%,some study skills class- 95ish%, history-???) and two tomorrow.
Well this you could say is fridge worthy :D.