All prices include shipping excluding the 3000 steely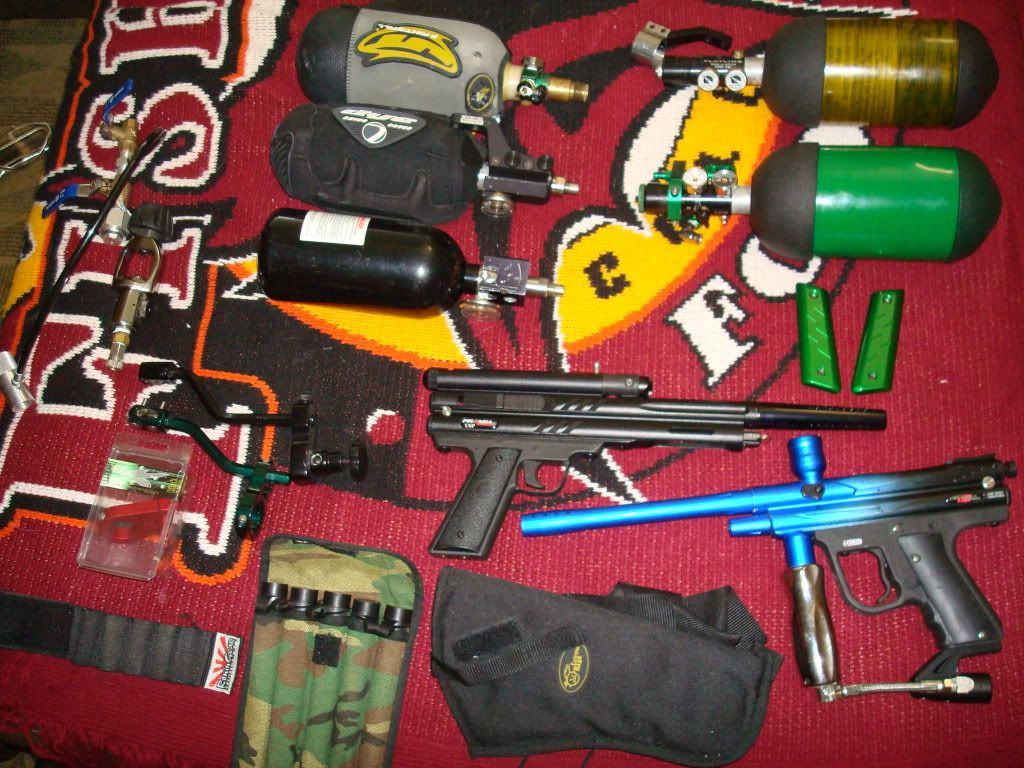 First group:

USP package
Gun
barrel tip
ER holster
hip 10 round holder
wrist 12 gram holder
$50 shipped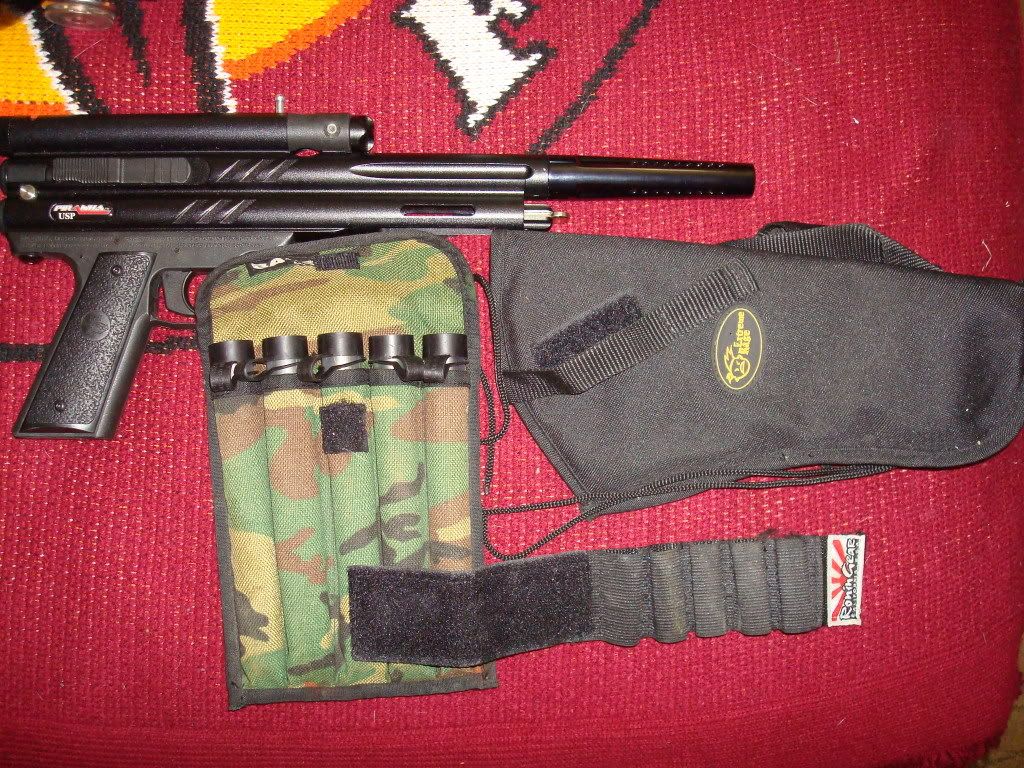 second Group
68/3000 Flatline
Fresh hydro
Green tank cover
custom green Dropzone stub drop milled to work with a flatline
Green swivle fitting
Green tourny lock
$110 OBO
68/3000 Flatline
yellow tank cover
stock Flatline drop
$80 OBO
45/45 Raptor
hydroed in 03/2011!!
Benchmark drop
NOS Dye tank cover
$90 OBO
68/3000 Nitro duck
Fresh hydro 2010
JT cover
yellow metal fillnipple cover
$40 OBO
48/3000 Steely
$10
plus shipping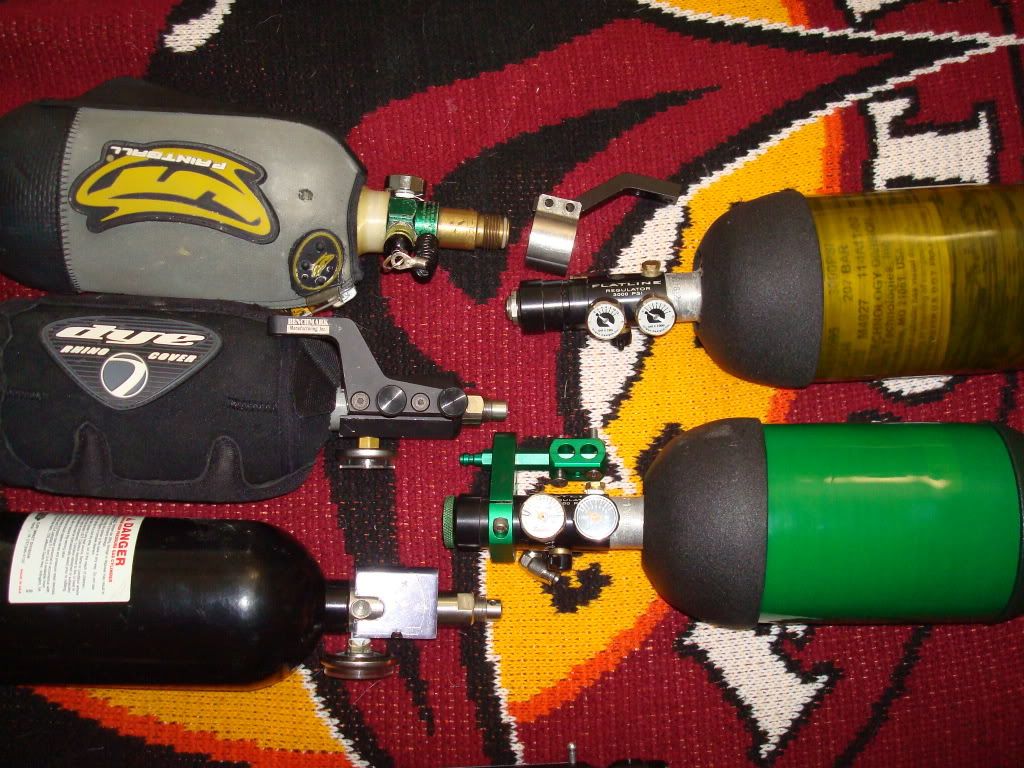 Third Group
CO2 Fill station $25
Scuba fill station SOLD
Blue Piranha Sear tripper electo
Stock with an expansion chamber $20
Green KAPP Grips $40
Green Red and Black drops $8 each or $21 for all three
Fourth Group
Q-Pods!
What you see is what you get plus the kidney a third elbow and two sets of the paper instructions.
Everything works, these were my second set that I loaned to a teamate who them dropped out then went to college in europe..... 8 years later they show up in a box to me from Ancient Innovations, he used them up then sent them to get them all better again. Enough stuff to set up 3-4 guns
$150 shipped
Buy it all for $500!