Just trying to get rid of all my stuff. Asking $600 for everything to your door. If you don't want all of it, pm me and we can try to work something out.
Jerseys are Large
Arm pads are medium
2 tanks are in hydro, 1 is not
Pod pack is 3 + 6
Mako storm needs soldering
Pinokio is missing a screw, comes as pictured. Still works great.
Flex has a yellow fade thermal lens and comes with a used clear thermal.
All barrels are cocker threaded, black UL is Glued. Red&Blk is 2pc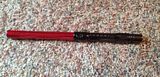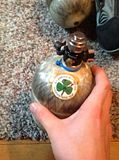 Thank you for looking.