Upside stuff....
A4 board, 03 speed battery that holds charge for months, i am pretty sure it has an evil bolt (will verify, if not the one in the silver one i KNOW is an evil bolt and will include if interested) runs great, had the internals confirmed at 24bps (thats as fast as i could get it to go...slow day...LOL i have hit 29 before) 2 weeks ago over the chrono, with nearly no shot dropoff, have matching freak barrel, NO INSERTS, also has matching stainless back JT 6 piece set in a barrel pouch, warped sportz black snatch, i have the other volley to match as well, didnt fit right with the speed battery IIRC...(will verify) KAPP 15* asa, also have matching anno stock asa, CCM locking feed. Intelifeed port and sensi both are 100% functional, Eclipse ball detent
the downside/bad stuff: has various nicks and scratches on the body/frame, feedneck was stripped before i owned it, CCM feed is JB welded in. grips are in fair to somewhat poor condition, not sure how much that would affect the value, but gonna be honest, back edges of the grips are a bit fuzzy if you know what i mean...anno on the freak tip is faded somewhat...as is on the back sides of the body, pic kinda shows both areas
sale will include all stock color matching parts that arent currently on the gun, ups mentioned, including the jt set and the freak with NO INSERTS....also the car charger, NOT PICTURED
price $300 OBO lets just say any reasonable offer wont be refused....oh yeah.... willing to trade as well..... let me know what you got and we can talk...LOL wouldnt mind timmies, bushmasters, or other angels.....LOL gotta mix things up every now and again...
pics for everything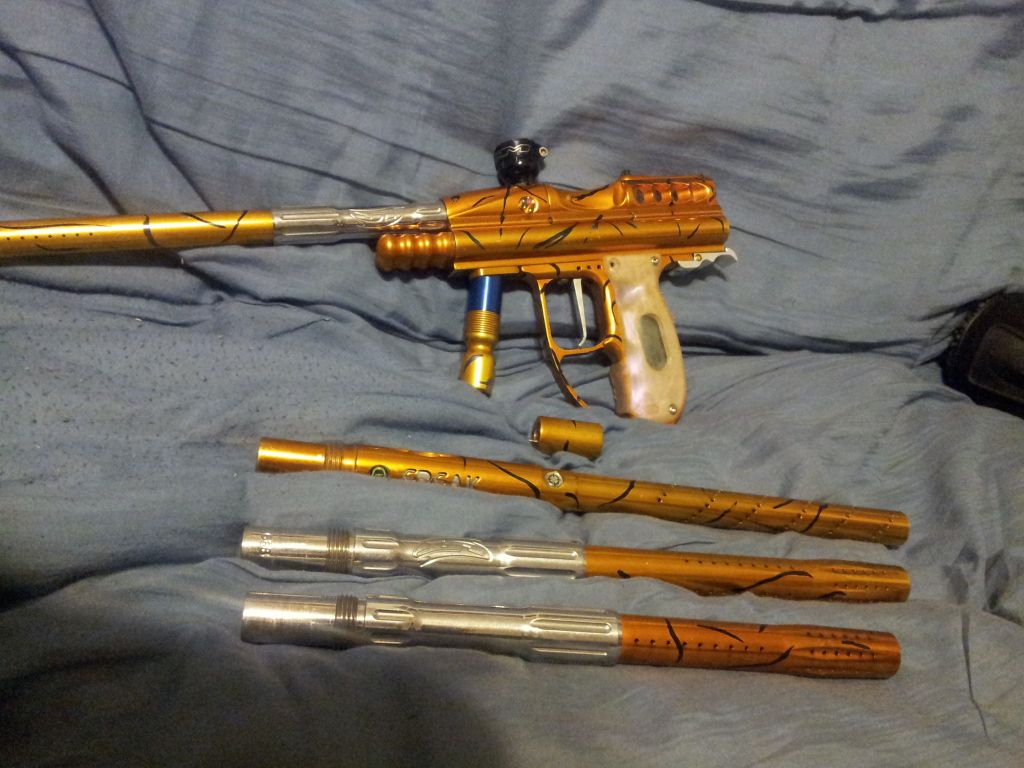 ok... extra barrels, along with the stock asa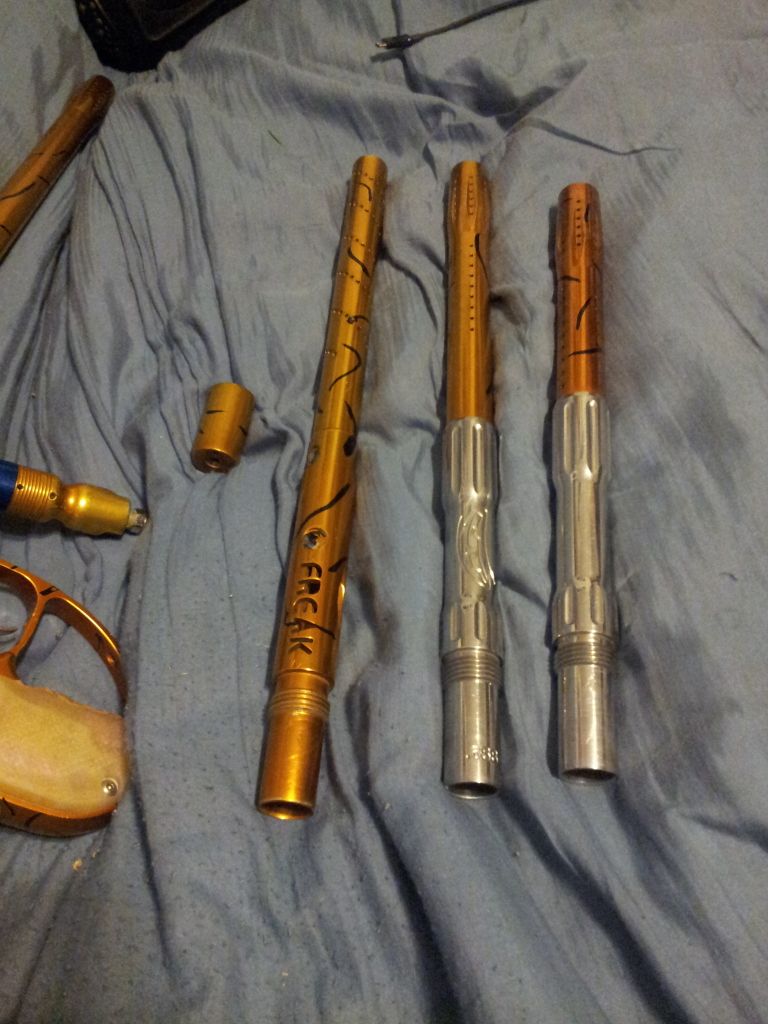 confirmed volley threads in, but not all the way
right side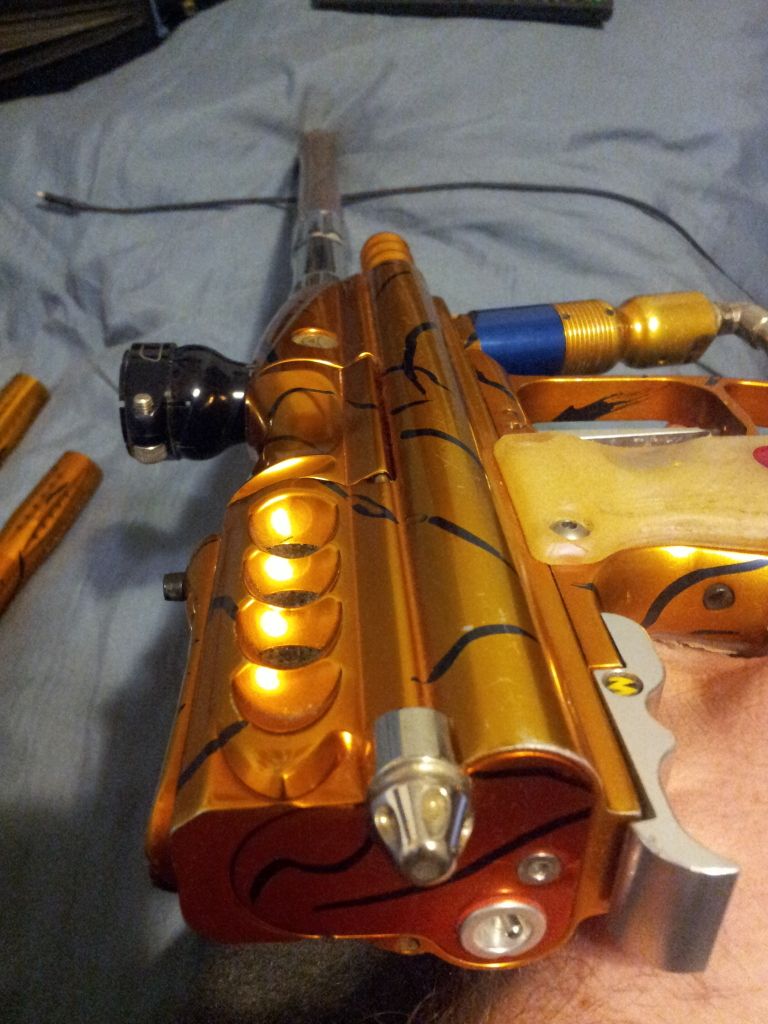 left side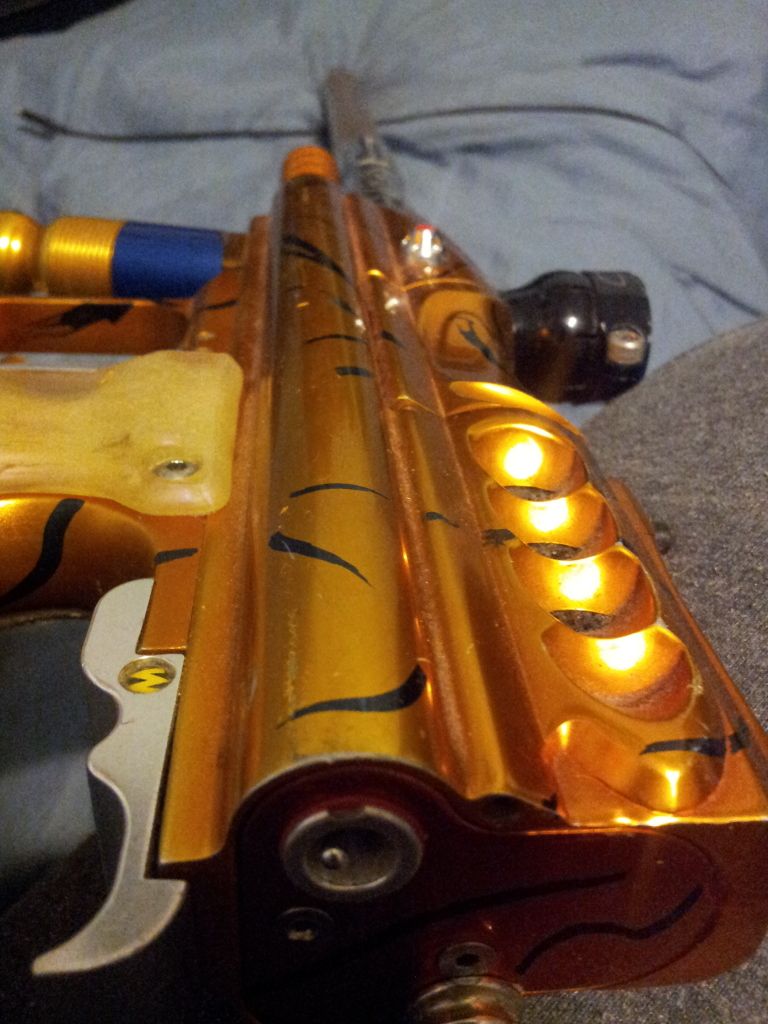 screen has some damaged segments, not too bad, its my fault, it froze when i left it in my truck last week....