The only reason I'm selling this is I'm a gun whore and just bought a new freestyle. I can't justify keeping two of them around. The gun is very tiny (smaller and lighter than my new freestyle, actually), very quiet (moreso than my new one, actually), and very very fast. You will NOT be able to outshoot this gun.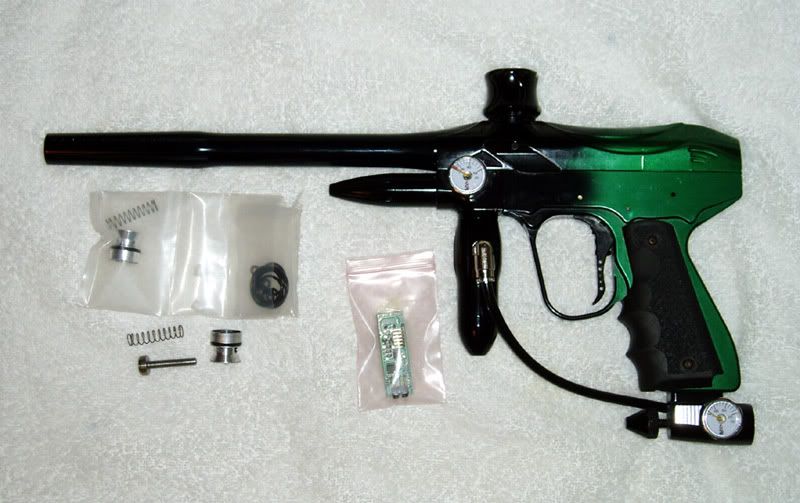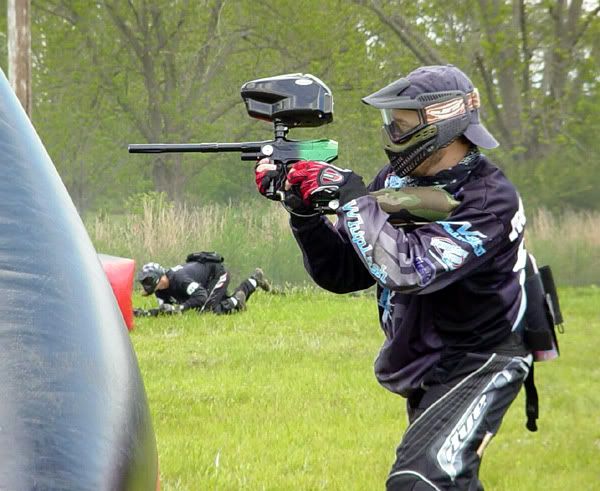 The chaos board is capable of many modes, including fully adjustable ramp. Preset modes:
Semi
Auto-Response (shoots once on the pull, once on the release of the trigger)
PSP ramping
NXL ramping
Full-Auto
Also has tons of adjustable values, including two debounce menus, ROF from I believe 4 to unlimited BPS, eye modes, anti-FSDO, dwell, etc. The board is awesome. I'd keep it if it would work with my new gun, but it doesn't.
My Reloader cannot keep up with the gun when it's on its fast modes. Just shot it today, it's good and ripping.
Comes with:
04 Chaos
HE bolt kit included (not pictured)
Additional extra HE poppet and spring kit included
Stock board
Stock bolt installed (it's the one I always used because it's very quiet, smooth and low pressure)
Rail, on/off, and macroline setup as pictured.
Extra O-rings and detents
If I dig up anything else I'll throw it in too. Like I said, the HE kit is included. The gun is milled for the HE kit as well so you can switch the bolts out as desired. I put the stock one in because I prefer it.
$525 OBO. No trades.
Edit: price lowered to $450... if you've got an interesting trade let me see it. No lower-end guns like Ions.