So I have a 20 pound cat (mimi), who is probably the most incompetent cat in the world. She is so fat that she cannot clean her butt. Since the weather has been warmer, she had been going outside for long periods of time.
Today, I grabbed her because I had not seen her in a few days and she looked pretty rough. She was dirty and it looked like her butt had been bleeding. I threw her in the house and went back to work figuring that I would deal with it later. Whatever had been bleeding was scabbed over and was not imperative at the moment. The thought cross my mind to take her to the vet, but my co-worker was in the truck out front and waiting. I am glad I did not take mimi to the vet.
I get home about six and had resolved to start by giving her a bath. Catie thought I was crazy and I probably am. I opted to bath said, fat, dirty cat in the tub/shower unit, so that she could not go running out and I could sit on something instead of bending over or sitting in the filthy water. I drew some water, found some pet wash, got my sitting bucket, and then found the cat and closed the bathroom door behind me.
Once I got in the bath and closed the door, it took me a minute and a half to disconnect mimi from my shoulder and put her in the water. It was quite amusing that she panicked prior to getting wet, but once she was wet, she was just indignant that she was being bathed. My shoulder got cut up and she tried to climb my leg a couple of times. I wore my "lumberjack" series carharts to keep my legs from being forcibly remove from my body. Somehow, my idiot cat has insanely sharp claws. I bear the scars that prove it too.
At work, I reasoned that Mimi had slid down a fence board wrong and cut herself or something of that nature. It turns out that she just had an exceedingly poopy butt. Mimi probably had diarrhea and then sat in the dirt. Her ass is now cleaner than it has been in years. She is still wet, three hours later, even though I tried to dry her.
Now I know that there are very few people who are going to read that. The part that everyone is looking for is the wet, angry cat. Without further jibber-jabber, the pictures:
The boss was taking the photos.
Through the door: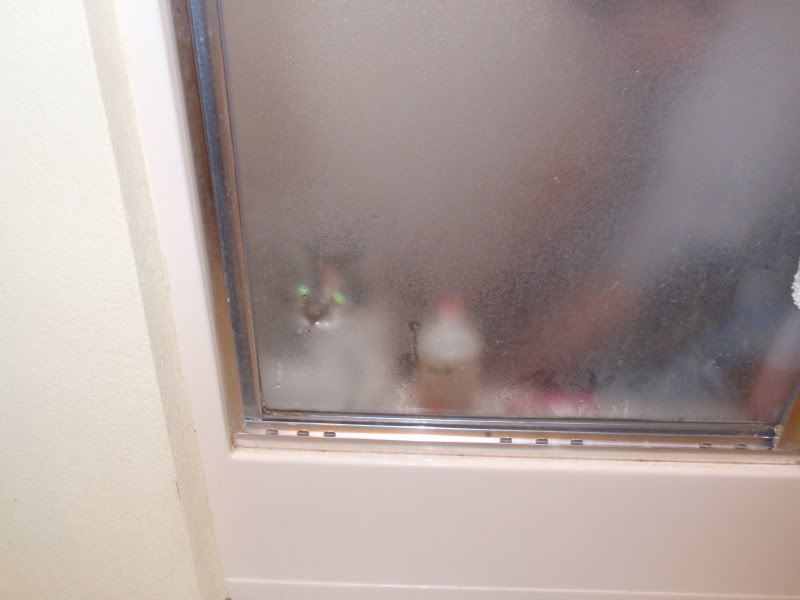 Over the door: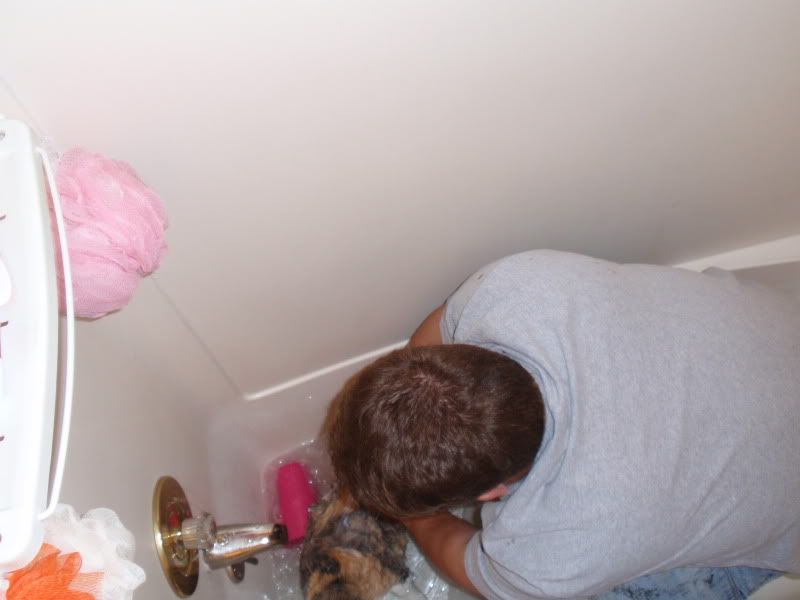 Both of these are post-bath pictures. I had started to dry Mimi off and decieded that it was a good photo-op. The cat disagreed and tried to run off, even though the bathroom door was closed.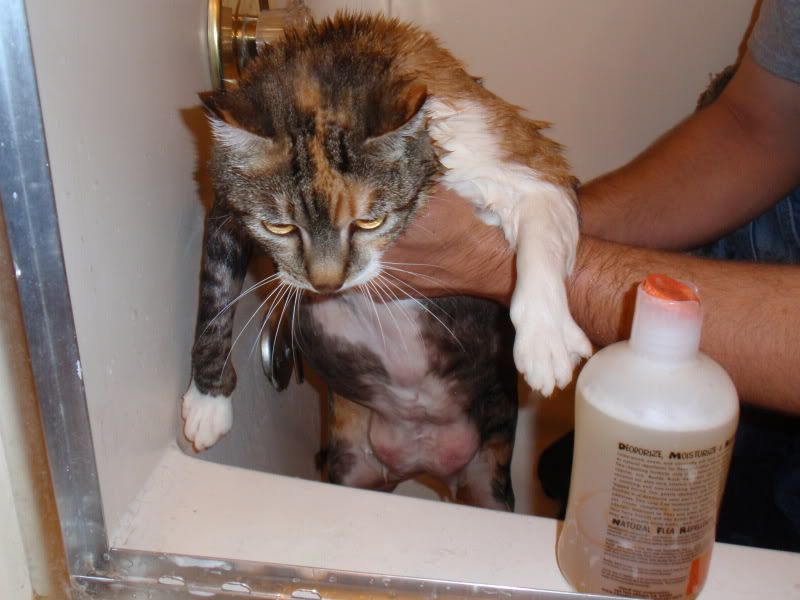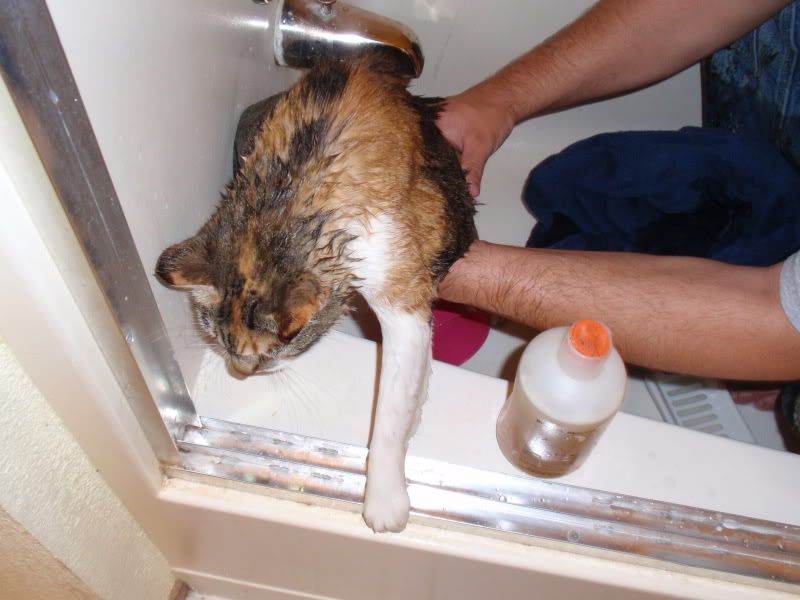 The final verdict is my cat is a damn dirty animal.