What you see is what you get, the BKO needs the noid wired into the harness and should be functional.
Murder INC BKO w/Shootpaint modded ram and Wetworx bolt
Thundercat with 2 parts kits and armson stealth barrel
2 extra bolts (bko/Bushmaster)
Palmers LPR
Ported Bushmaster lpr with delrin inner sleeve
Eclipse Bushmaster lpr knob
Unknown carbon trigger
Defiant barrel
Nobody harness
Vapor container with a chip and two springs??
Mac valve (I used in a promaster framed defiant)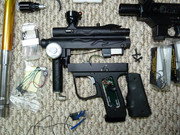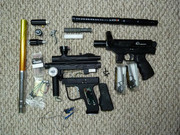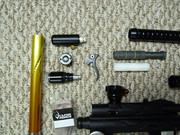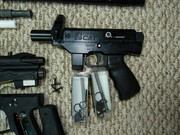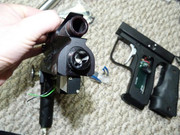 Ill start at 175 pp'd/shipped for the lot as i have no clue what it's all worth.