- RULES -
1.) I accept Paypal and MO
2.) I will not ship anything less than $10 in value. If its only worth $5, buy something else.
3.) The Prices are negotiable, feel free to PM me with offers.
4.) Read Rule #2 again...
The Bodies:
Custom Milled and Annoed X-Mill with matching Tray and ICDO Battery Cover: $35 shipped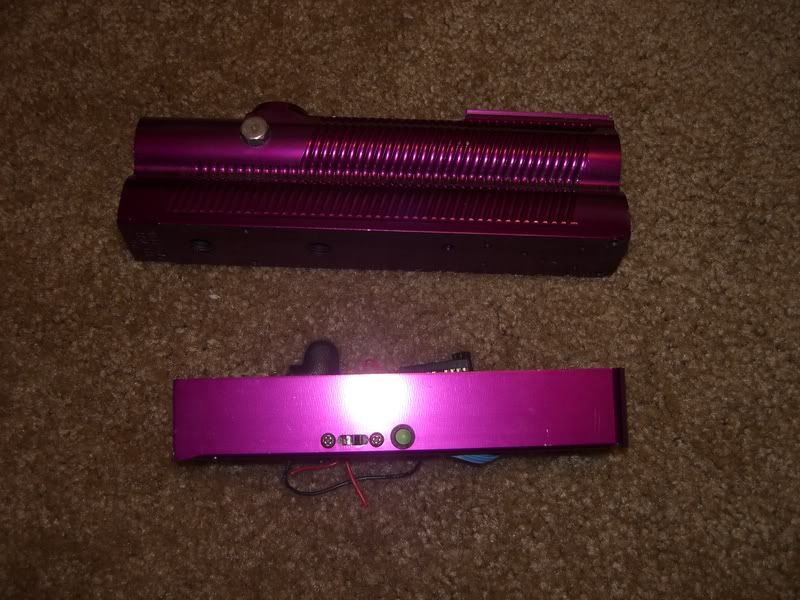 Clean Purple Fishbone with matching Tray (needs a new detent): $25 shipped
Barrels:
ICD Thread BoomStick: $15 Shipped
Grey Teardrop Front with .682 and .693 Inserts
SOLD
Electronic and Internal:
Stock LPR: $15 shipped
Stock Noid and Manifold: $30 shipped
Modded Ram - ETG mod: $20 shipped
Ebay Valve: $15
Stock white del bolt: $10 shipped -
Pending
Stock Valve:
SOLD
Carbon Fiber Eye Covers w/ screws:
SOLD
Misc:
Used Maxflow Reg, working condition, anno wear: $15 shipped
Unknown Feedneck: $15 shipped
Zenitram Frame:
SOLD
Stock ASA adapter with uber leet Ashcroft Gauge:
SOLD
These prices are pretty open, please no lowballs, if I wanted crap I would go to PBN. Remember rules #2 and #4, meaning if you offer me $7 for the stock ASA, its not worth it for me to ship to you. Thank you for looking! PM's are your friend!