Also posted up on nation. You can pm me there as well. Icdo guys that buy multiple items off me get an 8% discount instead of five.
It's that time of year again. The time where I need to lighten my overstuffed bag.
You pay, I ship Wednesday or Sunday into Monday, my hours are weird. I've got good feedback. Not here to screw you. Prices semi firm, but fair. If you bundle three or more items, I'll give you an extra five percent off. will do gifted if you want, but would prefer to just eat the fees. Add $5 for shipping on all large items, small stuff ships for free.
Vents avatars - sold to hagg on mcb
Painted white and brown filers, soft ears don't have the hards. Lenses is a bit beat up. $25
Blue flexs, strap kinda bacony but holds if you wear a hat, needs lenses. $20
3 piece Cp classic kit, 12" cocker threaded .689, 693,685 $40
Invert pants zippers broken knees almost new size xl $30
Air America 68/45 sold to hag on mcb
2k2 Timmy Cp trigger, nib. $20
Vaporworks entropy board, unsure if works, 2k5 Timmy $20
Chopped Timmy bolt, stock Timmy bolt, rarer violent products Timmy bolt all three $30
Halo too needs lid, small cracks, previous owner ghettorigged the battery pack, $20
Kila patch goes to the first buyer
Cassus bell tapout hoody, new with tags, xmas present,large $35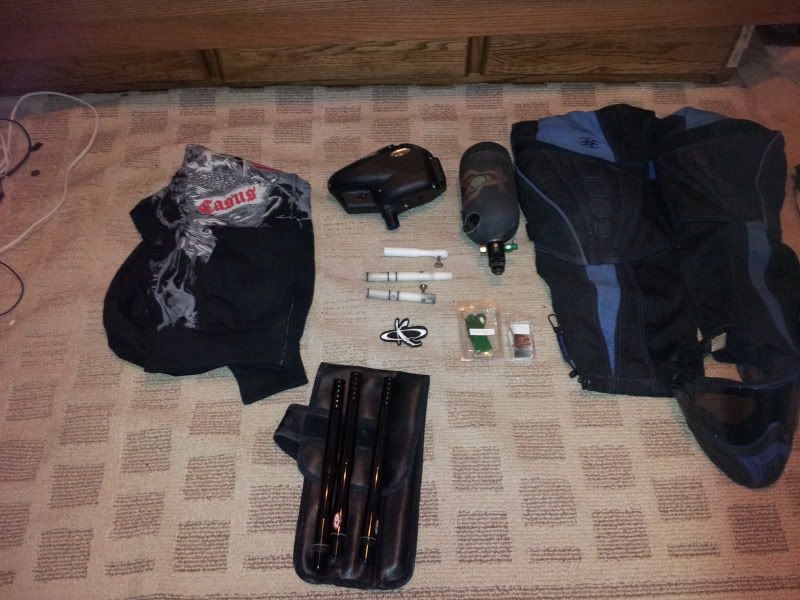 Post then pm