bushy sold
2. ICD Bushmaster 2000 - one of a kind
Featured in the "voided warranty" section of DIY's at PBN
www.pbnation.com/showt...?t=2492190
look at the timmy, 90 frame, bushmaster or look in my PBN sig
***It is a home job. I do not have extra money to get the frame/ body milled and annoed.
*** The gun works 100%.
UPS:
***** cocker to bushy barrel adapter - u can put cocker barrel into this bushy.
** GBR RAM- no longer made - claimed to vent air when it's about to chop a paintball so it'd stop on it instead of chopping it - never tested on paint but i did stuck my finger in there and it's not quite as painful as my promaster. Dunno if paintball will stand the pressure. Never tested on paint. Shoots great with reballs. GBR RAM cost about 100 bux when it first came out
** OTB frame: discontinued - feels nice. Cost 125 bux when it first came out.
** TIMMY FRENZY Board - i dunno what series but it is set on 15 bps ramp. - promaster board will work with noid.
** KAPP vert reg adapter
** CP REG
** Timmy noid
** Timmy LCD screen
** Dye boomstick barrel 14"
** ICD shorty barrel
** Kapp delrin ball detent.
** BOB LONG XPRESS ASA - not PE rail and asa
** Blind bolt body mated with stock bolt. Promaster bolt works well too.
** cut stock bolt
** 1 Hose is routed outside the body so it won't kink under storage.
**** Tool marks around the right side trigger frame because the activation screw is too deep and OTB has a very small allen screw, I had to dremmel the screw out and accidentally scratch the frame. cosmetics only.
I have put in a lot of money over the years for this gun. Works great, never fails me. But I just want to move on to try out different things. Cousins, friends who tried this gun on the field say it's very accurate and smooth.
NOTE: you can get timmy membrane button to adjust the board or leave it as it is. Or get a promaster board. I'd advise you to leave it the way it is.
pics: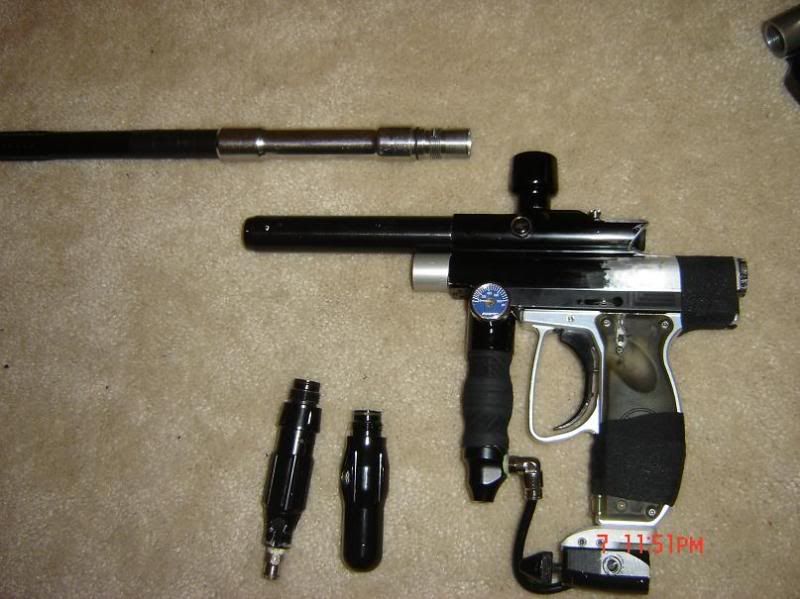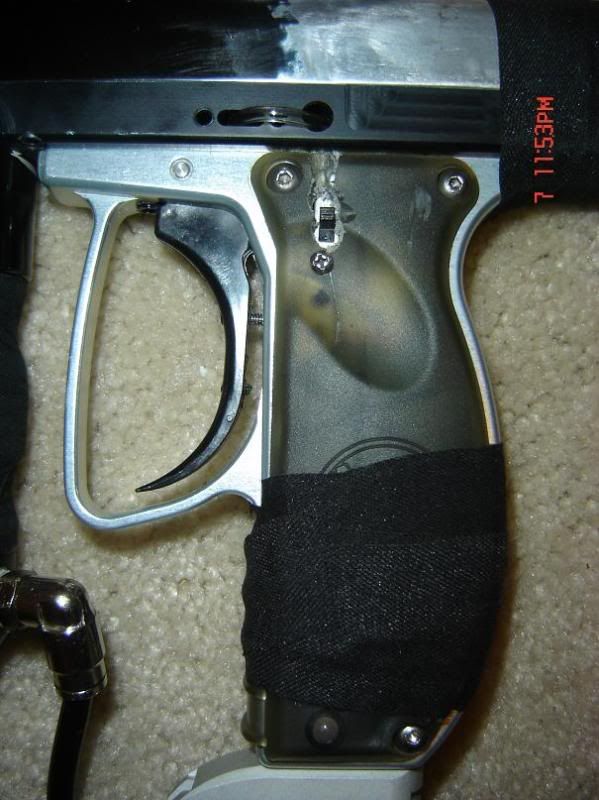 you can see the hose, on/off button and LED on the bottom of the grip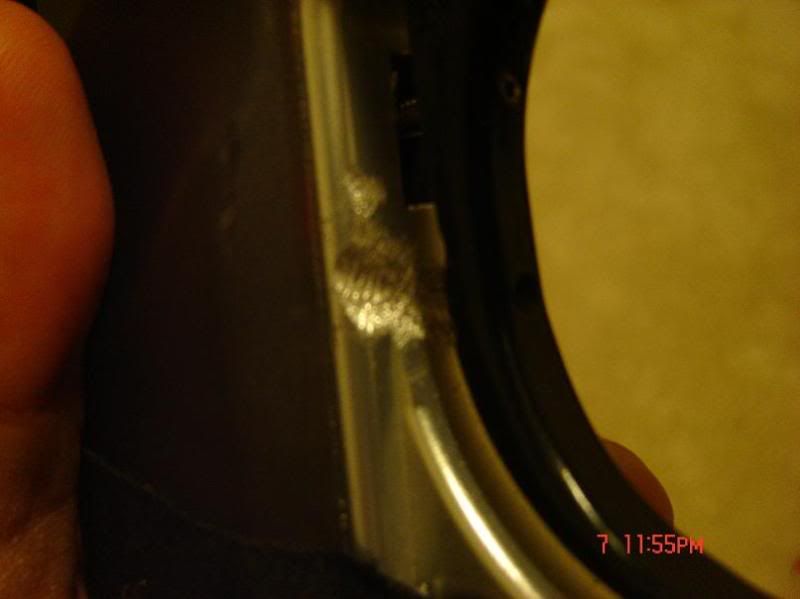 scratch from tool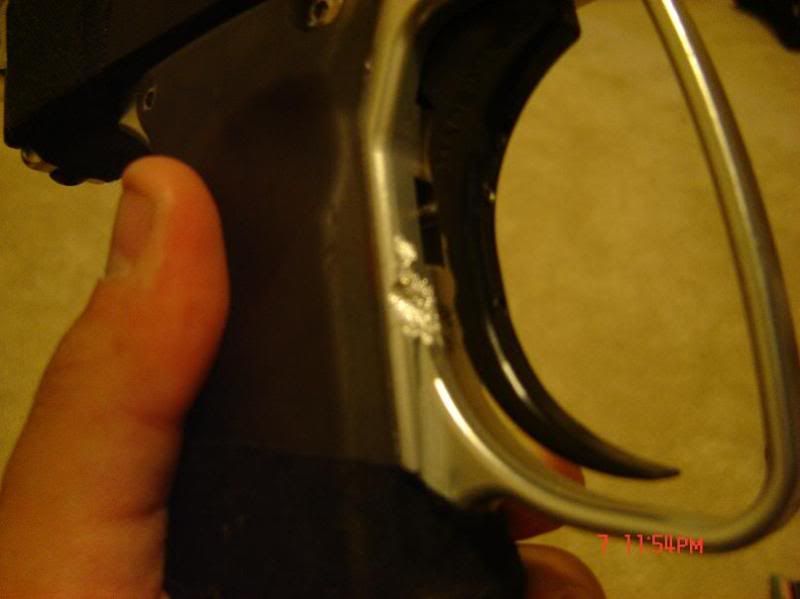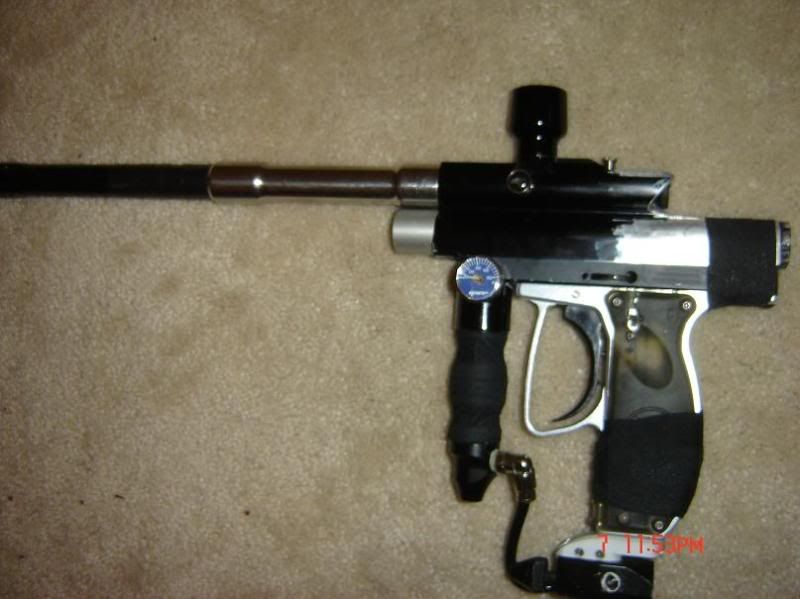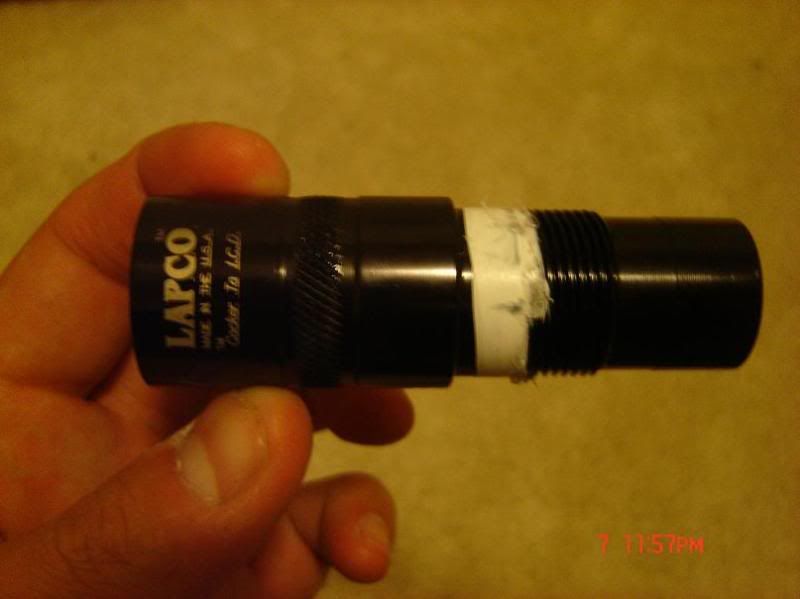 Price - Looking for $150 shipped OBO.
NOTE: GBR ram is still new so sometimes it has stiction. Dry firing before turning you hopper is a good idea.